7 Nicknames for Indiana and the Reasons for Them
Destguides may receive commissions from purchases made through affiliate links in this article.
Indiana has seven known nicknames or other names it goes by. Some nicknames for Indiana are well-known and quoted often by the citizens of Indiana and tourists, but others are obscure, and little is known about how they came into existence.
You are probably familiar with Indiana being called the Hoosier State or the Hospitality State but have you heard of Indiana being called the Crossroads of America or the Land of the Indians? To learn more about all of these monikers, this article details Indiana's nicknames and explains how the they started and evolved over time. If you are interested in the etymology of Indiana nicknames, read on to find out more.
7 Indiana Nicknames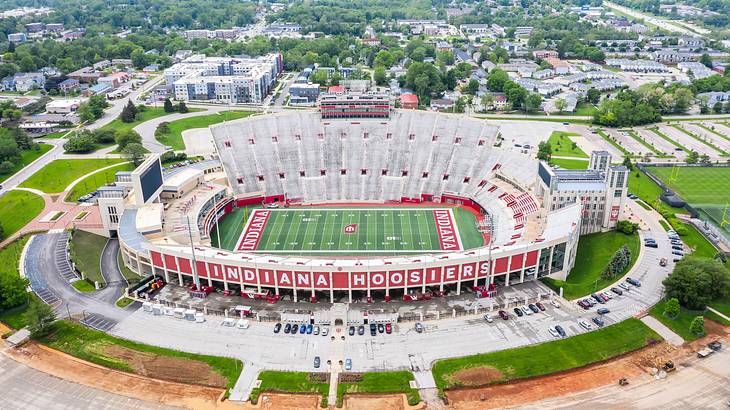 The Hoosier State
One of the Indiana names for the citizens of Indiana is Hoosiers. An interesting Indiana fact is that no one knows the reason why Indiana was officially named the Hoosier State. The etymology of this moniker is still debatable to this day.
However, in the 1840s, the name was well and truly established after it was popularized by an 1833 poem by John Findley entitled The Hoosier's Nest. That same year, a former Indiana Governor, James B. Ray, published a newspaper called The Hoosier.
Today, it's used copiously throughout the state by large and small businesses and athletic teams at Indiana University, including the school's renowned basketball team. State welcome signs, number plates, business logos, and more also bear the moniker proudly.
Basketball Capital of the World
While visiting Indiana in 1925, James Naismith, the inventor of basketball, was struck by the passion that Indianans showed for basketball, at even the high school level. After the trip, he wrote, "… basketball really had its origin in Indiana, which remains the center of the sport."
One of the reasons Hoosiers brag about being the Basketball Capital of the World is Indiana is the only American state to have hosted the FIBA World Championship since its 1950 inaugural game. Additionally, Indiana high schools and universities aim to churn out the highest quality basketball players.
To achieve this, they have built nine out of 10 of the largest basketball gymnasiums in the United States. This program is generally considered a success as many NBA players are drafted from Indiana Universities. In fact, Indiana University ranks in the top 10 for colleges with the most first-round draft picks.
Crossroads of America
Indiana's state motto and another Indiana nickname is the Crossroads of America. The Indiana State Assembly passed the name in 1937. These words are also imprinted on Indiana's state quarter which was minted in 2002.
In the days of travel by horse and wagon, a town called Terra Haute was well situated on the old National Road between Indianapolis (the State Capital) and Illinois. This route morphed into US Highway 40 in 1926. It followed Seventh Street and intersected US 41, a highway between Illinois and Florida that followed Wabash Street.
Today, the intersection of Seventh and Wabash Streets has earned the nickname of the Crossroads of America. Due to its central location on four major highways, Interstate 65, 69, 70, and 74, Indianapolis is also unofficially nicknamed the Crossroads of America.
Hospitality State
Indiana has become known as the Hospitality State and famously exhibits Hoosier hospitality across the state. Hoosier Hospitality is an unspoken Indiana philosophy. It's a way of life which means helping others and easing burdens without monetary compensation.
The Hoosiers have tremendous pride in themselves, their community, and their state. A common refrain is 'To make yourself at home.' Indiana has a tourism brand that encapsulates its homespun, down-to-earth hospitality. "Honest-to-Goodness Indiana" is what it wants visitors to experience. Additionally, the Hospitality State and Hoosier Hospitality monikers adorn welcome signs, license plates, and tourist branding throughout the state.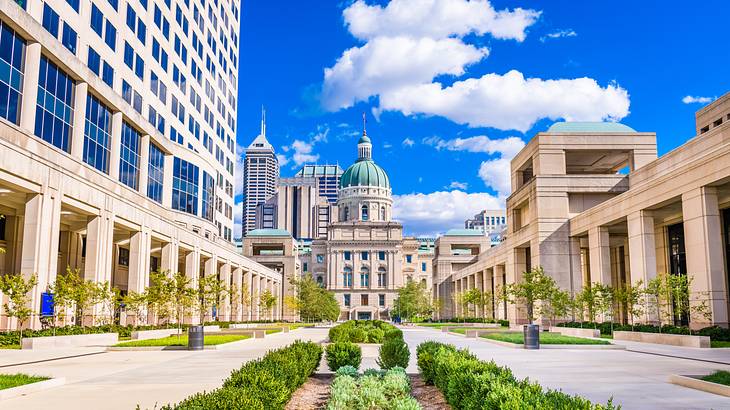 Mother of Vice Presidents
Thomas R. Marshall, America's 28th Vice President, once quipped that Indiana is known as the Mother of Vice Presidents because it is "home of more second-class men than any other state." Six or 13% of the 46 vice presidents have hailed from Indiana. Although a little-known fact, the nickname still raises its head with pride.
Indy
Indy is a nickname that is simply short for Indiana. While it is used by locals to reference the entire state, it is most commonly thought of as a nickname for the state capital of Indianapolis. It's even used in reference to events; for example, the famous Indianapolis 500 race is often shortened to the Indy 500.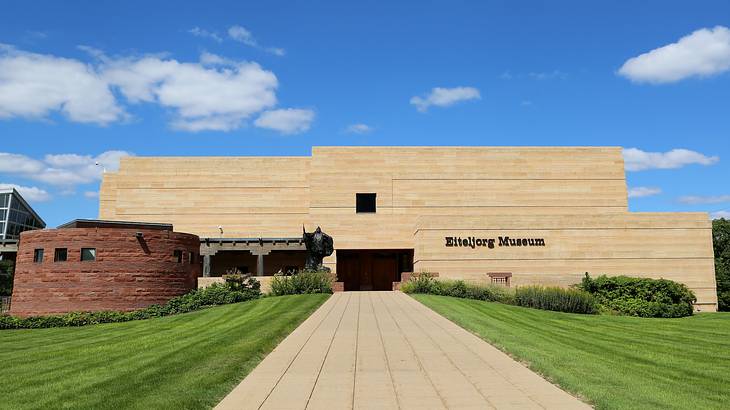 The Land of the Indians
It's a well-known fact that Indiana means "Land of the Indians." However, very few tribes are left in Indiana today. The forced removal of seven distinct Native American tribes was done under the auspices of President Andrew Jackson, who invoked the 1830 Indian Removal Act.
Some Native Americans remained and settled on private land. Today, more than 39,000 Native Americans either live along the Wabash River or have been assimilated into Indiana's way of life. It is not difficult to understand why this nickname for Indiana is not in much use.
You can learn more about the heritage of Native Americans in the area by visiting Indiana landmarks like the Indiana Historical Society or the Eiteljorg Museum of American Indians and Western Art.
In Summary
Having read this article, you should now have an understanding of the most popular Indiana state nicknames and how they came to be. From the Basketball Capital of the World to the Hoosier State, all of Indiana's monikers have an interesting story behind them. Perhaps this information has even lit a fire in you to visit this Hospitality State!
Give us feedback about this article
More articles about Indiana:
Read more articles about the United States:
More articles about nicknames:
---
---
Want to keep exploring?
Subscribe for discounts on tickets and hotels and our latest guides.
Thank you for subscribing
We will be in touch soon with discounts on tickets and hotels and our latest guides.
Want to keep exploring?
Subscribe for discounts on tickets and hotels and our latest guides.
Thank you for subscribing
We will be in touch soon with discounts on tickets and hotels and our latest guides.
Related Articles