14 Baltimore Nicknames and the History Behind Them
Destguides may receive commissions from purchases made through affiliate links in this article.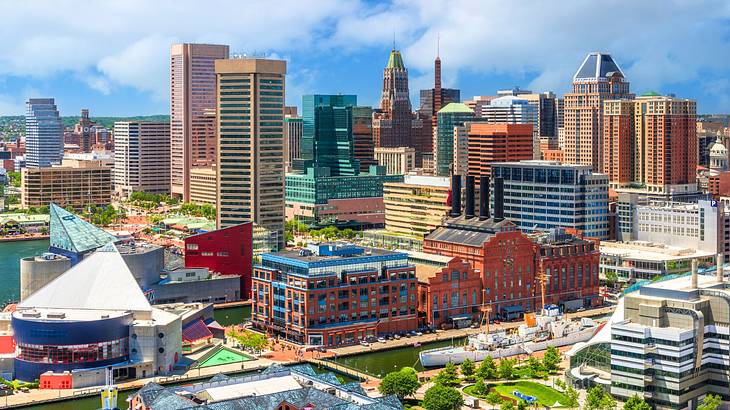 Baltimore is a coastal city on the East Coast of the United States in the state of Maryland. With its beautiful harbor, interesting culture, and varied past, it's not surprising that Baltimore has collected a few alternate names.
In fact, there are a surprising number of Baltimore nicknames to learn! Knowing these monikers and their histories can help you get to know this corner of Maryland a little bit better. From famous terms like Charm City to the more local Smalltimore, keep reading to discover the top 14 names you're likely to hear while exploring Baltimore.
14 Nicknames for Baltimore
Baltimore Nicknames Video
Check out our highlights video of Baltimore nicknames.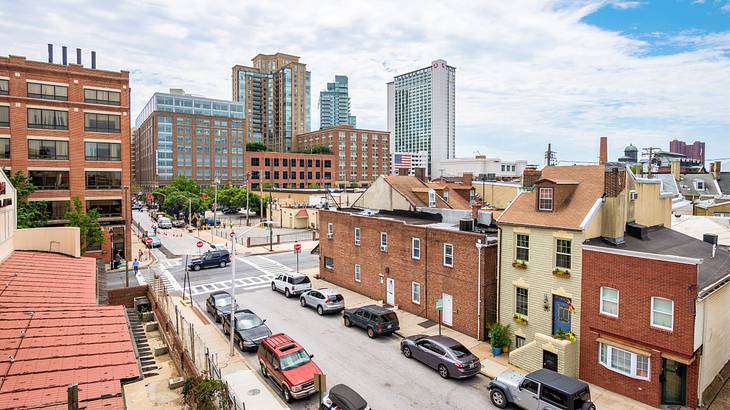 B-more
The nickname B-more can be considered a testament to Baltimore's multiculturalism. The city's diverse population has led to multiple pronunciations of its name, which sometimes caused communication confusion over the years.
Visitors also pronounce the city's name in various ways. To help bridge linguistic divides, locals began referring to their hometown as B-more, a name that soon spread.
Bodymore
Bodymore's history as a nickname is a bit grim. It was created as a tongue-in-cheek response to the high rate of crimes, especially murder, reported in Baltimore County. However, though the city does have a higher-than-average crime rate, most people realize that's largely due to the high concentration of people living in one area.
America's Comeback City
In recent years, the Baltimore nickname America's Comeback City has started gaining traction. That's largely due to the renewed efforts the city's residents have put toward revitalizing the area. The Comeback City blog, which discussed local political and cultural projects between 2014 and 2018, can be considered responsible for popularizing the moniker.
Bulletmore, Murderland
To most people, the Maryland fact that the state's largest city is Baltimore isn't surprising. However, its elevated population hasn't been without turmoil.
One of Baltimore's nicknames, Bulletmore, Murderland, is a testament to that conflict. The name was created in response to Baltimore's history of crime tensions as people of different socioeconomic and racial backgrounds learned to co-exist in the city.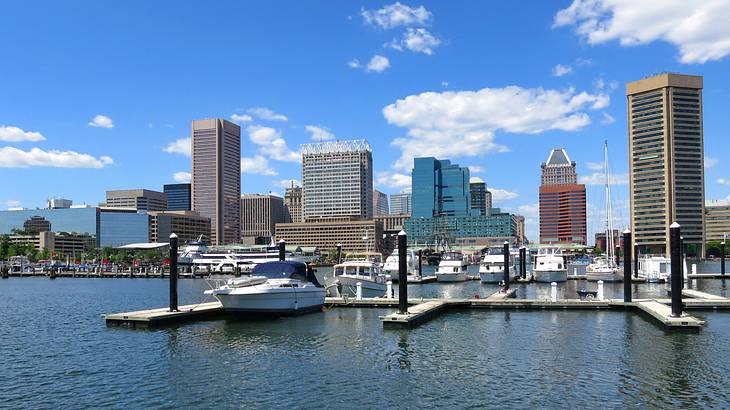 Charm City
Charm City is by far Baltimore's most famous nickname. But why is Baltimore called Charm City? The moniker was created in 1975 by William Donald Schaefer, who was mayor at the time.
During his time in office, the city's tourism industry suffered greatly because many people didn't think highly of Maryland's largest city. In an effort to revitalize the area, the words "Charm City" began appearing on promotional material until it was adopted nationwide.
City That Reads
In the 1980s, Mayor Kurt L. Schmoke made education a pillar of his campaign and administration platforms. While in office, he wanted to improve the city's school system and get children excited about learning. He also invested in adult literacy programs, all with the goal of making Baltimore the City That Reads.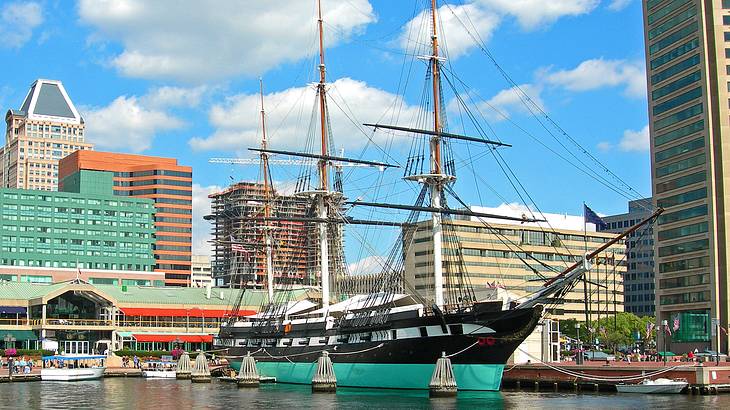 Crab Cake Capital of the World
Maryland is known for its coast. In fact, one of Baltimore's most important landmarks is a ship that can be found in the city's Inner Harbor. However, it might still surprise you to learn that the area has also been dubbed the Crab Cake Capital of the World.
Blue crabs have long occupied the waters around Baltimore, which has given Baltimore residents plenty of time to perfect their crab cake recipes. Almost all of these recipes will include Old Bay seasoning, which is a world-famous addition to crab cakes that was invented in Baltimore, further adding to the history of the nickname.
Harm City
Harm City is a tongue-in-cheek take on the city's official Charm City moniker. Mostly used among locals, the nickname has a few potential origins.
The most obvious and likely source of the name is the city's crime rate, which is higher than that of the average US town. However, another inspiration for the name is the Baltimore Police Department which has a tumultuous history of violence.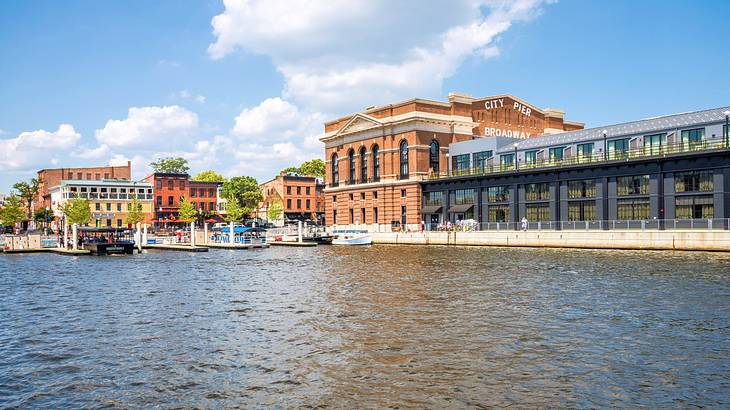 Clipper City
Clipper City can be considered the earliest nickname for Baltimore. In its early history, one of the city's most important neighborhoods was Fell's Point, a port and shipbuilding zone. Among the vessels sailed here were high-speed boats called clippers, which sped up the transport process of goods from other countries.
Mobtown
Mobtown may not be one of Baltimore's most pleasant nicknames, but it's still historic. The moniker was developed in 1835 before the emancipation of African Americans in the South. After local banks made poor investments using client money, many of the city's residents began to riot. As this was one of the worst cases of civil unrest in the USA's southern states before the Civil War, it led to this Baltimore moniker.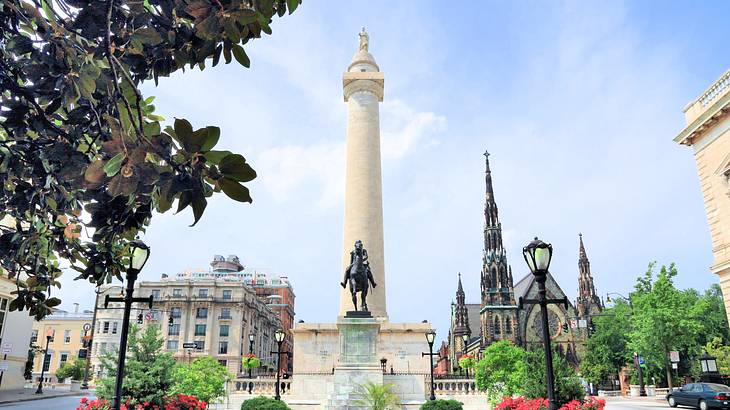 Monumental City
You can thank President John Quincy Adams for Baltimore's Monumental City nickname. It's believed that when Adams visited in 1827, he gave the city this moniker. During his stay in Baltimore, he saw the Maryland landmarks of the Battle Monument and Washington Monument.
These structures commemorate locals who fought and lost their lives in battles at North Point and Fort McHenry. After seeing them, John Quincy Adams went on to call the city as a whole "the Monumental City."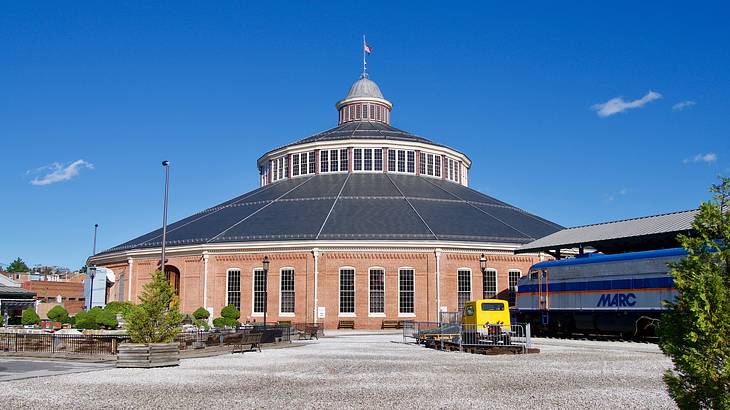 The City of Firsts
Baltimore's coastal location made it an important port for those traveling to the US. This constant traffic allowed it to be at the forefront of innovation. Baltimore was the first city to start construction on a railroad and the first to have a federal highway. It's only natural that the area was soon dubbed the City of Firsts.
Smalltimore
Smalltimore is perhaps one of Baltimore's most beloved nicknames. It's meant to represent the small-town atmosphere that permeates the metropolitan area because everyone seems to know each other.
Despite being home to over 550,000 people, it's not uncommon for locals to bump into friends, neighbors, or acquaintances even when outside their normal neighborhood.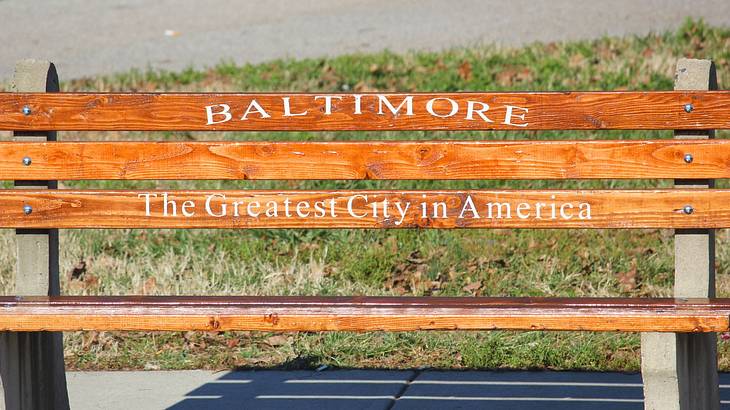 The Greatest City in America
Over the years, Baltimore has suffered from negative press regarding the socio-economic situation of many of its residents and the city's crime rate. For that reason, multiple nicknames and slogans have been implemented throughout the years to counteract the effects of this reputation.
Perhaps one of the nicknames with the most visible effects in recent years is the Greatest City in America. This particular nickname was created in the early 2000s and can still be seen on benches around Baltimore.
In Summary
Baltimore's long and complex history has led to numerous monikers throughout the years. Its darker moments have led to tongue-in-cheek names like Harm City or Mobtown. However, the city's fortitude is responsible for terms of endearment like Clipper City.
Were you familiar with some of these names or were they all complete surprises?Whatever the case, hopefully this article has inspired you to continue getting to know Maryland's biggest city a little better.
Give us feedback about this article
Learn more about Baltimore:
More articles about Maryland:
Read more articles about the United States:
More articles about nicknames:
---
---
Want to keep exploring?
Subscribe for discounts on tickets and hotels and our latest guides.
Thank you for subscribing
We will be in touch soon with discounts on tickets and hotels and our latest guides.
Want to keep exploring?
Subscribe for discounts on tickets and hotels and our latest guides.
Thank you for subscribing
We will be in touch soon with discounts on tickets and hotels and our latest guides.
Related Articles