36 Most Unique Things to Do in NYC for a Memorable Trip
Destguides may receive commissions from purchases made through affiliate links in this article.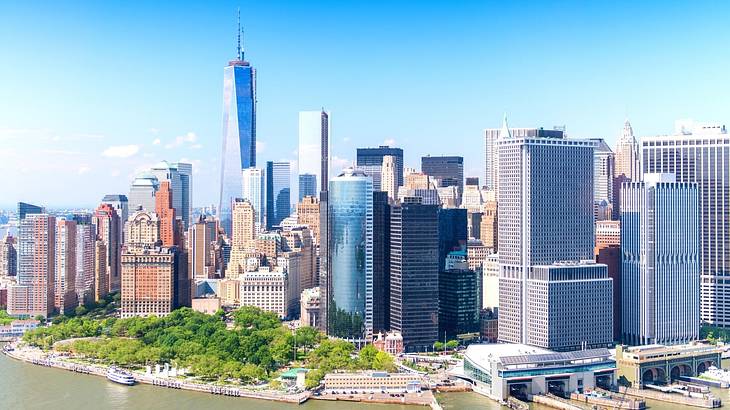 New York City is a destination known around the world. Many flock to the city to visit iconic tourist attractions, like the Statue of Liberty and the Empire State Building. However, if you aren't a fan of tourist traps, no problem! There are an array of hidden gems to discover.
Some of the most unique things to do in NYC include snapping pictures at the Museum of Ice Cream, taking a graffiti art class, and going to Roosevelt Island late at night to see the haunted smallpox hospital. If you're a lover of weird and wonderful attractions, you'll want to keep reading for 36 unusual things to do in the Big Apple!
36 Cool Things to Do in NYC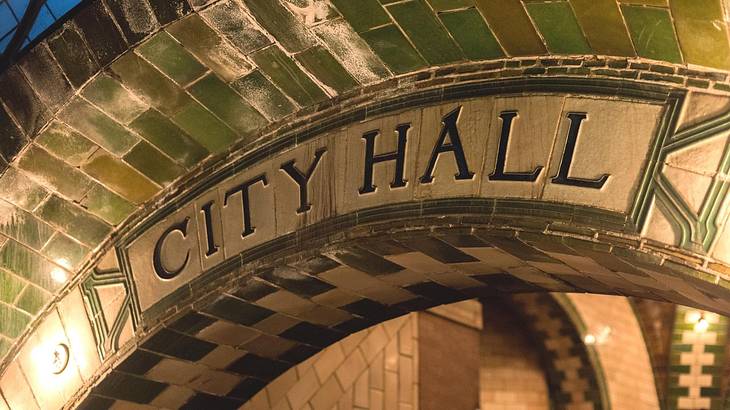 Discover City Hall Station
Opened in 1904, City Hall Station was New York City's first subway station. Despite now being abandoned and no longer a subway stop, it remains a renowned New York landmark.
One of the most interesting New York experiences is touring City Hall Station. Tickets are limited, but if you can get them, you'll be able to admire the beauty of the first subway station that's complete with mosaic ceilings and chandeliers.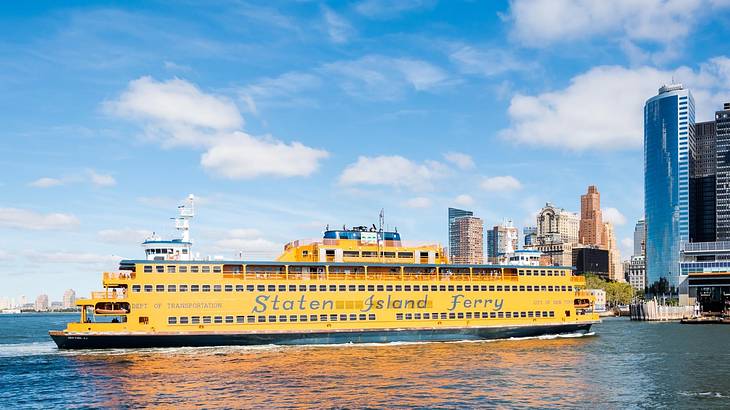 Admire the skyline from the Staten Island Ferry
Riding the Staten Island Ferry is a lesser-known way to view the New York City skyline. The ferry is free to board and leaves from lower Manhattan. Once aboard, you can sit back and admire the world-renowned skyline. Of course, you'll also see Ellis Island and the Statue of Liberty.
Taking the ferry isn't just a daytime activity; seeing the illuminated city from the ferry is also one of the best things to do at night in NYC!
Read in the New York Public Library Outdoor Reading Room
If you're looking for unique outdoor activities in NYC, you aren't limited to visiting parks and similar attractions. An exciting thing to do that many people don't know about is going to the New York Public Library Outdoor Reading Room.
You can choose a book inside the library and then head outside to the relaxing reading room to enjoy your book and the fresh air.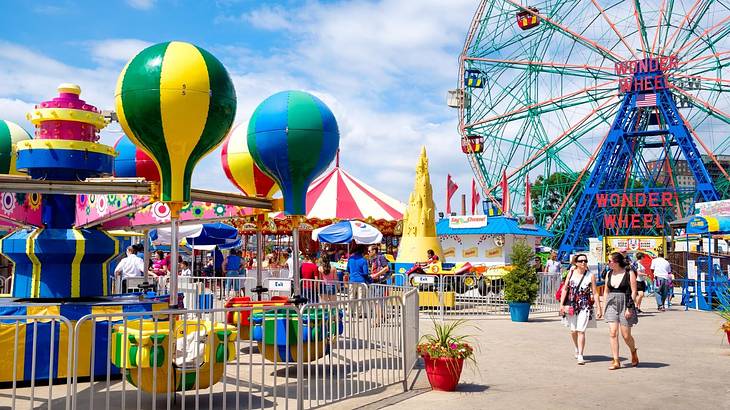 Spend a day at Luna Park on Coney Island
Coney Island is located just under an hour from Manhattan and features beaches and other fun attractions. One of the coolest places in NYC that's found on Coney Island is Luna Park. At the theme park, you can enjoy a range of rides and play carnival-style games.
For those looking for non-touristy things to do in New York City, be sure to add a trip to Luna Park to your to-do list!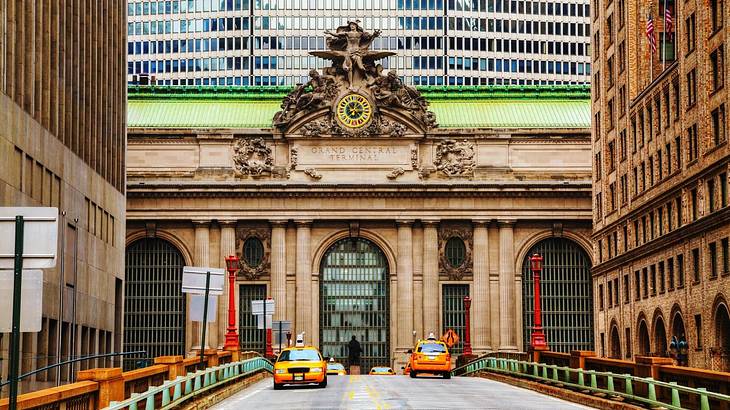 Unearth the secrets of Grand Central Terminal
Grand Central is a North American landmark that's known around the world. If visiting the city for the first time, you can't miss seeing this iconic station.
For those looking for something different to do, taking a "Secrets of Grand Central Terminal" tour is a must. You'll learn some little-known facts about the station and can visit the fascinating whispering gallery.
Tour the Steinway Piano Factory
Classical music enthusiasts may be interested in visiting the Steinway Piano Factory. Also called the Steinway & Sons Factory, the piano production facility is located in Astoria, Queens, and is open to the public for tours. On a tour, you can learn how this renowned brand produces world-class pianos.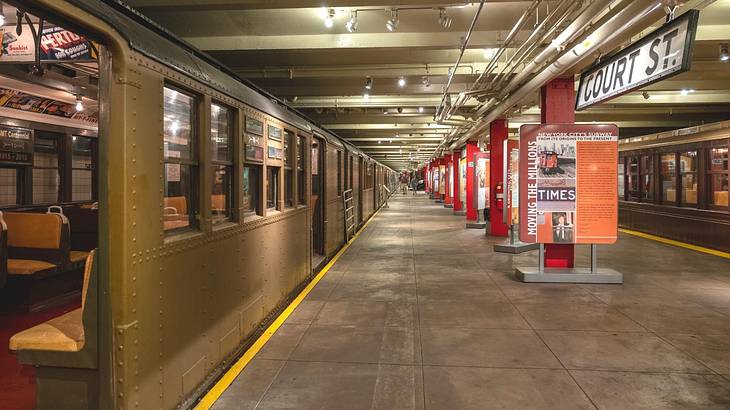 Learn something new at the New York Transit Museum
An interesting NYC fact is that its subway system is the largest in the world. To discover more about the NYC subway, head to the New York Transit Museum.
The informative attraction has a variety of exhibits on the subway system and other forms of transit within the New York metropolitan area. You can also see replicas of vintage subway cars and stations.
Get milkshakes and sundaes at Lexington Candy Shop
If you're looking for a sweet treat, one of the cool places in NYC to visit is Lexington Candy Shop. Despite its name, it's actually a vintage diner, not a candy store. However, you can still get lots of dessert items here.
Things to order include milkshakes, ice cream sundaes, and banana splits. You can also get pancakes, floats, and a variety of savory dishes, all of which you can enjoy in a retro diner setting.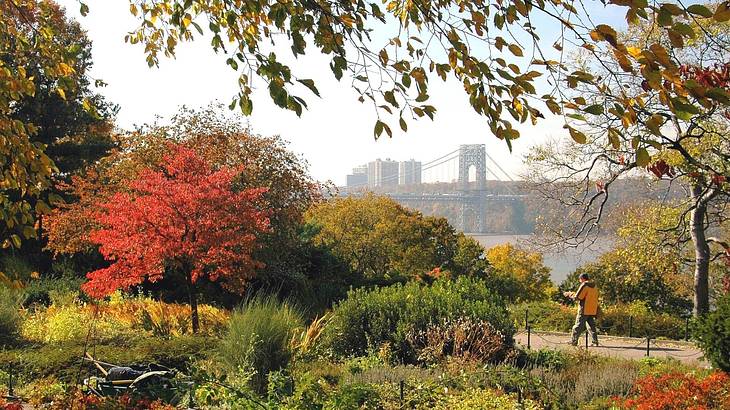 Explore Fort Tryon Park
Located about a 30-minute drive away from New York's most famous park, Central Park, is a beautiful but lesser-known outdoor space. Fort Tryon Park covers 67 acres and features beautiful gardens and trails. It's also home to lots of wildlife, especially birds, and has the largest dog run in Manhattan.
Spending some time in the park is a must and something many tourists (and locals) never experience. If you're interested in seeing more sights in this area, take an "Uptown in The Heights" off-the-beaten-path walking tour.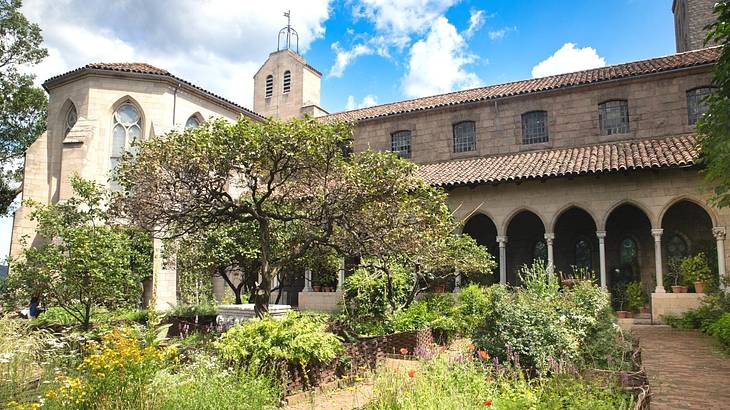 View Medieval artifacts at the Met Cloisters
Another unique thing to do while in Fort Tryon Park is visiting the Met Cloisters. Founded in 1938, the museum houses a collection of items from Medieval Europe. Along with seeing the fascinating exhibits here, you can explore some pretty European-inspired gardens.
Hang out with cute cats at Meow Parlour Cat Cafe
Meow Parlor Cat Cafe is one of the coolest places in New York City to get a coffee. Once you get your coffee and some yummy Macaron Parlour baked goods, you can hang out with adorable (and adoptable) cats.
When the weather isn't great, going to a cat cafe is definitely one of the best indoor activities in NYC! If you want more cat snuggles, Koneko Cat Cafe is another option on the Lower East Side to check out.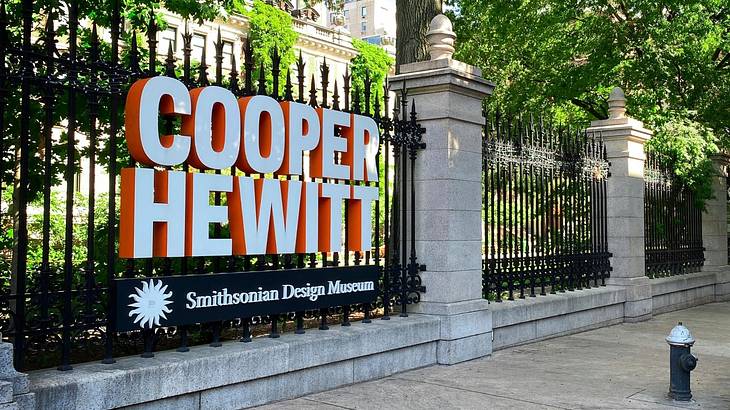 Visit the ​​Cooper Hewitt, Smithsonian Design Museum
Another less well-known attraction in New York City is ​​Cooper Hewitt, Smithsonian Design Museum. The attraction was founded in 1897 and has a collection of approximately 210,000 items. Things to see include artworks, pottery, and jewelry, plus other accessories and clothing.
Attend outdoor events at Van Cortlandt Park
A fun thing to do in NYC when the weather is nice is checking out the events in Van Cortlandt Park. Situated in the Bronx, the 1,146-acre park hosts a variety of events, from outdoor movies to Zumba classes.
If an event isn't on when you're visiting, there's still lots to do in the park, like following trails, playing sports, and swimming in outdoor pools.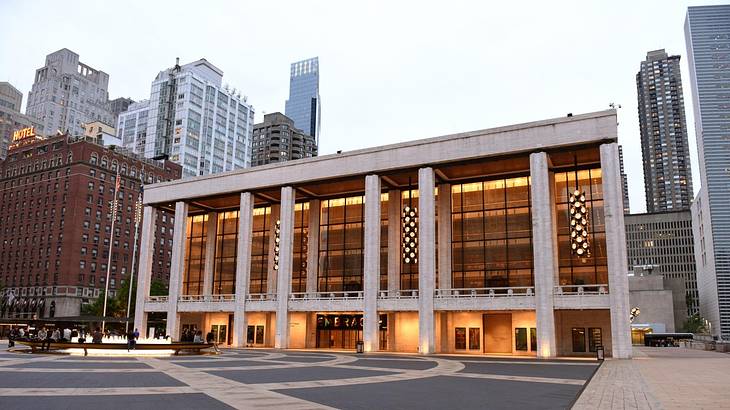 Watch the New York City Ballet
A unique bucket list activity for arts and culture lovers is watching the New York City Ballet. The ballet company performs at the David H. Koch Theater at Lincoln Center, and their shows are some of the best in the world.
You can choose from a variety of performances; however, if in the city around the holidays, seeing the Nutcracker is a must. Seeing the ballet is also one of the most romantic things to do in NYC.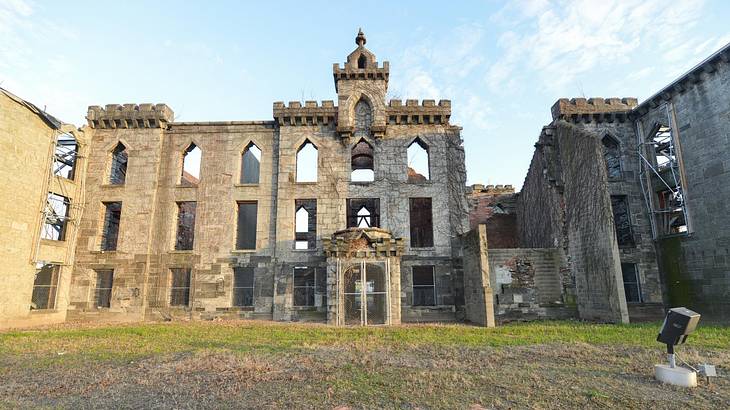 Dare to visit the smallpox hospital on Roosevelt Island
If you like the paranormal, one of the slightly weird things to do in NYC that will interest you is going to Roosevelt Island after dark to see the smallpox hospital. The ruins of the hospital, which opened in 1856, are the subject of many ghost stories and are highly spooky at night.
You can reach the island via the Roosevelt Island tram, which operates into the evening on weekdays and late at night on weekends.
Taste unique flavors at the The Original Chinatown Ice Cream Factory
Operating in NYC for almost four decades, The Original Chinatown Ice Cream Factory is a unique spot that you have to visit. This ice cream parlor serves traditional flavors and a variety of slightly different options. More unusual yet still delicious flavors to order include jackfruit, chocolate lavender, and lychee rose.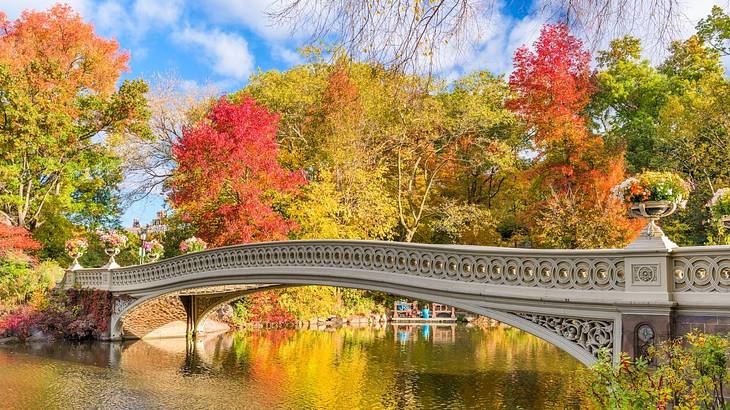 Find secret places in Central Park
Central Park is a world-famous landmark that you have to visit when in Manhattan. But going to the tourist hotspots in the park isn't very unique.
If looking for hidden gems in the park, join a secret places of Central Park tour and unearth some spots even locals don't know about!
Venture underground to explore the catacombs
Cities like Paris and Rome are famous for their catacombs (or underground tombs.) What many people don't know is that New York City has catacombs as well. To discover this fascinating underground world, join a candlelight catacombs tour that takes you below the Basilica of St. Patrick's Old Cathedral.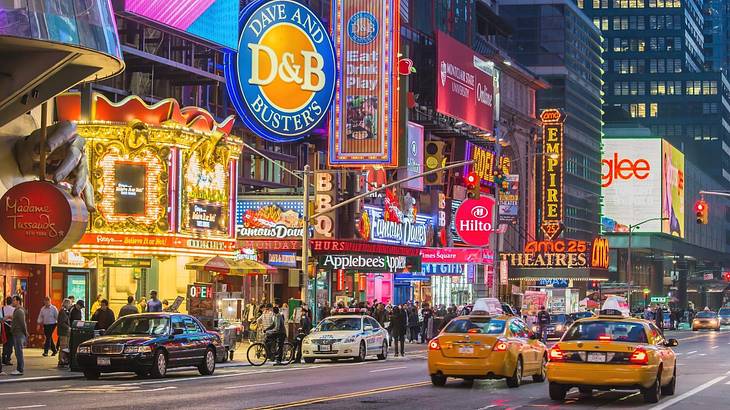 Bar hop on a Times Square literary pub crawl
Lovers of literature and good drinks won't want to miss participating in a Times Square literary pub crawl. This unique experience will take you to some charming and lesser-known bars and pubs within the iconic square.
As you hop from bar to bar, you'll learn fun facts about literary figures that lived in or were inspired by New York, including J. D Salinger and Dorothy Parker.
Take unique photos at the Museum of Ice Cream
If you like taking unique pictures for your Instagram feed, one of the cool places in New York City you have to check out is the Museum of Ice Cream. This sweet treat-themed museum has a range of photo backdrops, including a giant pool of sprinkles!
After snapping pictures, you can see exhibits on ice cream and treat yourself to unlimited ice cream treats, like sundaes and cones. To ensure you get in, purchase a Museum of Ice Cream admission ticket in advance.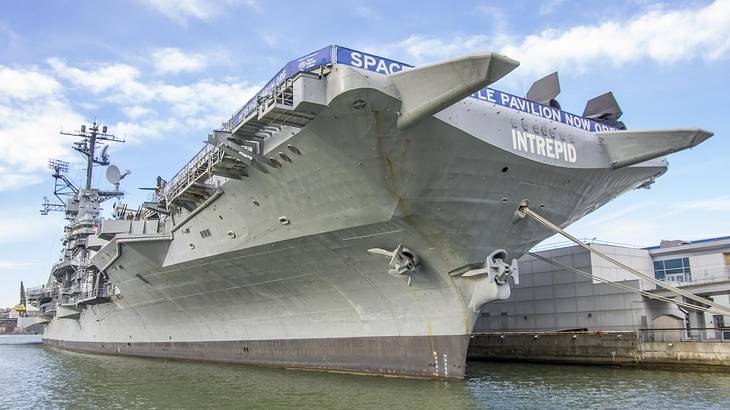 Climb aboard an aircraft carry at the Intrepid Sea, Air & Space Museum
A Manhattan museum that many people don't know about is the Intrepid Sea, Air & Space Museum. One of the unique things about this attraction is that it's housed in an aircraft carrier that's docked in the Hudson River. Exhibits onboard cover United States military and maritime history.
It's best to purchase Intrepid Sea, Air & Space Museum admission tickets before you arrive. Do note that the museum is free to enter on select Fridays.
Dine high above the city in One World Observatory
Many people go to the observation deck at One World Observatory, also known as One World Trade Center, to admire the views. However, if you want to make this experience a little more special, dining at the building's restaurant is recommended.
Located on the 101st floor, One Dine serves contemporary American dishes that you can enjoy as you look out across Manhattan.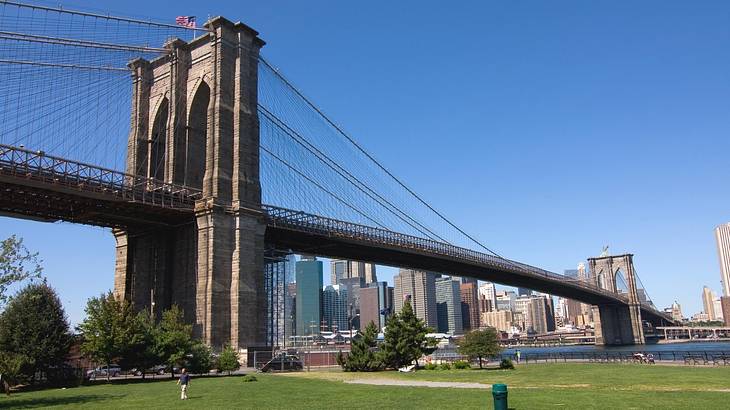 Check out what's going on at Brooklyn Bridge Park
Brooklyn Bridge Park is an 85-acre space next to the East River and the Brooklyn entrance to the Brooklyn Bridge. Visiting the park to enjoy some of the best views of the Manhattan skyline has to be on your NYC itinerary!
After taking in the vistas, check out what events are happening in the park. There's always something going on in Brooklyn Bridge Park, with events including dance sessions, yoga classes, and outdoor movies.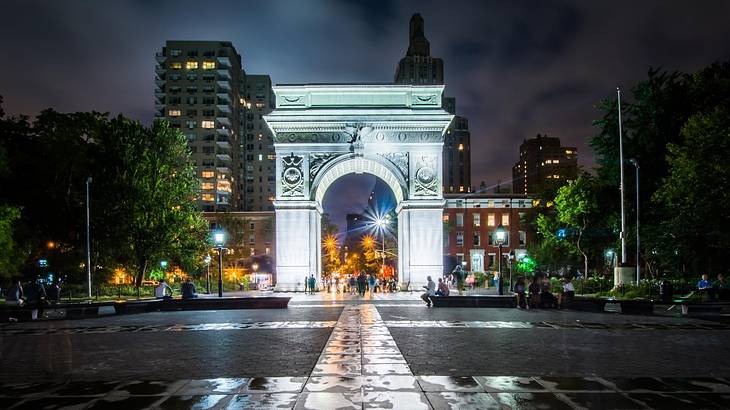 Hear spooky stories on a ghost tour
Due to NYC's rich history, it's no wonder numerous ghost stories are connected to the area. To hear some of these paranormal tales, spend the evening on a New York City gangster and ghosts tour.
You'll listen to eerie stories in Little Italy, Chinatown, and the West Village. The tour ends in Washington Square Park, which used to be a cemetery and has 20,000 bodies buried below it!
Try the best donuts in NYC on an underground donut tour
Another of the cool things in New York City for those that love dessert is going on an underground donut tour. This delicious experience will take you to four of the best donut shops in the city. At each location, you can taste samples before purchasing a box of your favorites.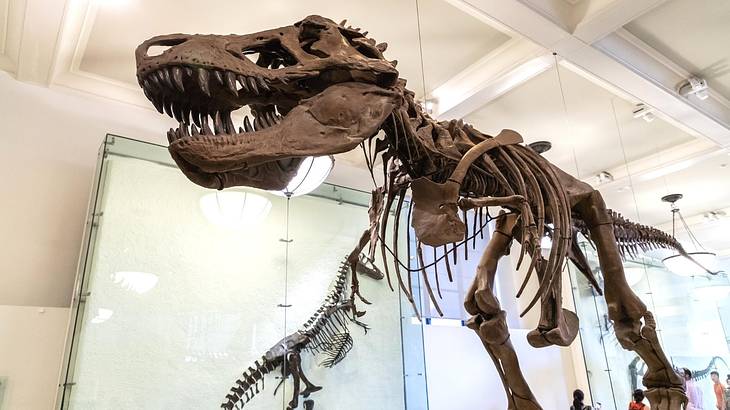 Walk with dinosaurs at the American Natural History Museum
A fascinating attraction for visitors of all ages is the American Natural History Museum. One of the coolest exhibits is the dinosaur hall which features fossils and complete dinosaur skeletons, including a T-Rex.
Other things to see at the museum include a life-sized blue whale model, a wooly mammoth skeleton, and exhibits on various natural history and life science topics. To make entry easy, buy American Natural History Museum tickets before you arrive.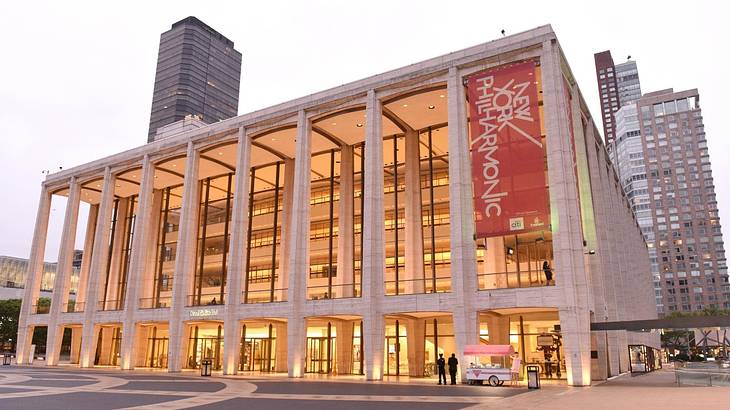 See the New York Philharmonic in concert
The New York Philharmonic is the oldest symphony orchestra in the US and one of the oldest in the world. Therefore, seeing them live is a must if you're interested in classical music. The orchestra plays at David Geffen Hall, and there's generally at least one performance every week.
Stand on the US' highest outdoor observation deck at Hudson Yards
If you like doing one-of-a-kind things, one of the unique NYC experiences you have to try is going to Edge at Hudson Yards. Edge is not only the highest outdoor observation deck in the US but also the highest in the Western Hemisphere. Standing at 1,100 feet above the ground, the Skydeck offers 360-degree views of NYC.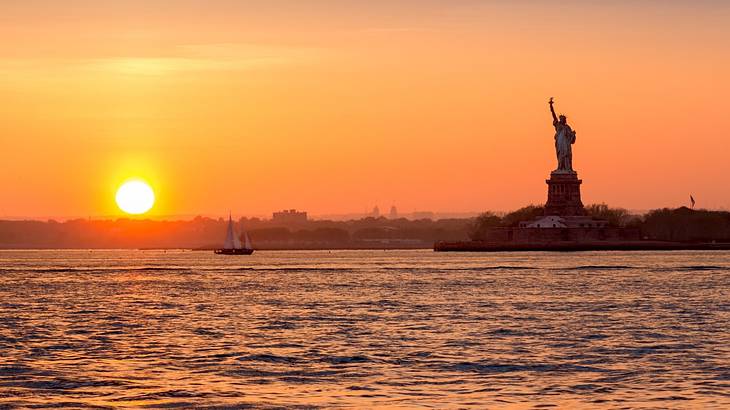 Sail along the Hudson River at sunset
Seeing the sunset over Manhattan is a magical experience. A unique way to watch this daily event is by going on a sunset cruise on the Hudson River. The two-hour cruise takes you past famous New York state landmarks, and it allows you to enjoy a glass of champagne as you watch the sun go down.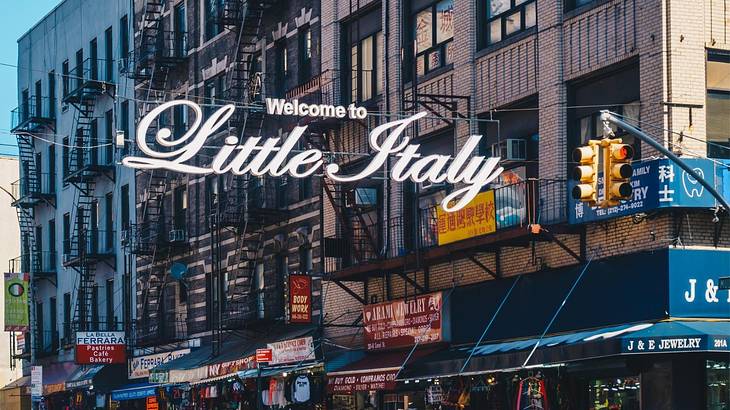 Eat your way through Little Italy and Chinatown on a food tour
Little Italy and Chinatown have some of the most delicious food in NYC. To experience the best of these two foodie neighborhoods, join a Chinatown and Little Italy food tour. You'll visit an array of eateries and can try lots of dishes, from freshly made pizza and cannolis to traditional dim sum.
Experience unique NYC views at Summit One Vanderbilt
Summit One Vanderbilt is one of the newer cool spots in New York City. Opened in 2020, the observation tower is a little more unique than other observation towers nearby.
The tower features mirrored walls and see-through floors, plus stunning panoramic views, allowing you to be completely immersed in the city skyline. To make admission a breeze, reserve Summit One Vanderbilt tickets in advance!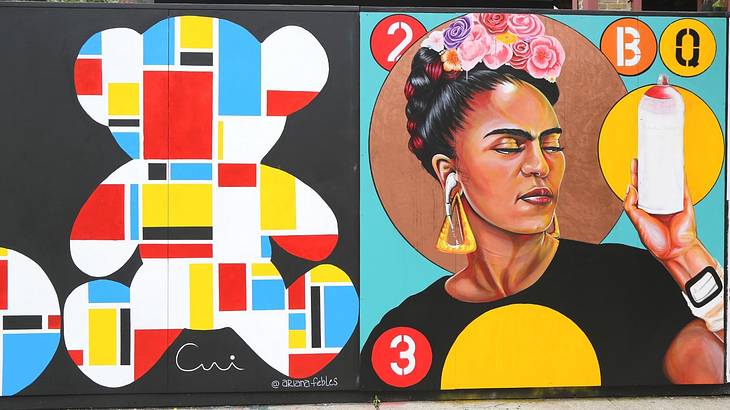 Marvel at murals on a Brooklyn street art tour
Brooklyn features an array of amazing street art. To discover the best murals, taking a Brooklyn street art tour is recommended. You'll notably see the artworks that make up the Bushwick Collective and will learn more about some of the graffiti artists whose work you see.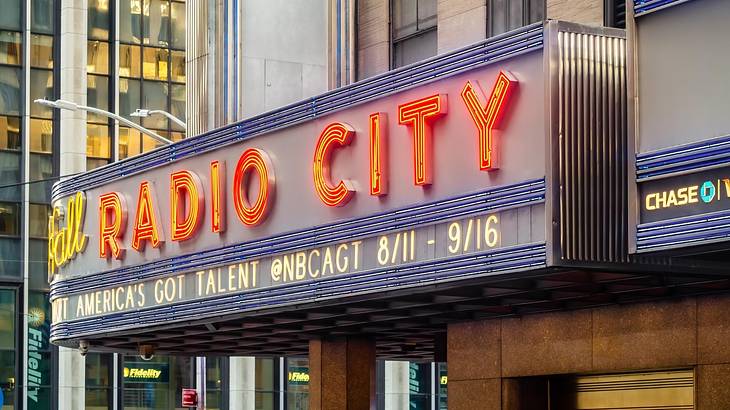 Go behind-the-scenes at Radio City Music Hall
Radio City Music Hall is another of many renowned New York City landmarks. While seeing a show here has to be on your NYC bucket list, you can make your visit even more unique by going behind the scenes. Joining a Radio City Music Hall tour allows you to learn more about the venue and its famous Rockettes.
Create street art at a graffiti class
You can find lots of great street art across NYC, and if it's inspired you, why not take a graffiti art lesson? The Brooklyn-based graffiti workshop will teach you the basics of the art form before you can try your hand at creating your own graffiti mural.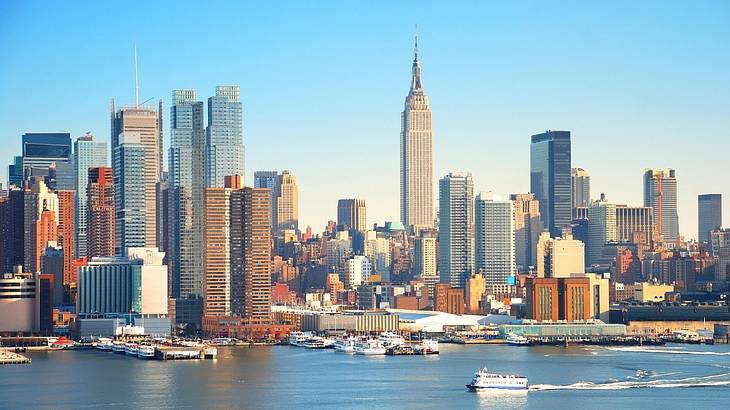 Set sail on a brunch cruise
Who doesn't love brunch? If you're looking for a unique way to enjoy this popular meal, consider going on a Manhattan brunch cruise. Hop aboard a charming 1920s-style yacht, and you'll get to sail through New York Harbor while dining on a four-course brunch and spotting famous NYC landmarks.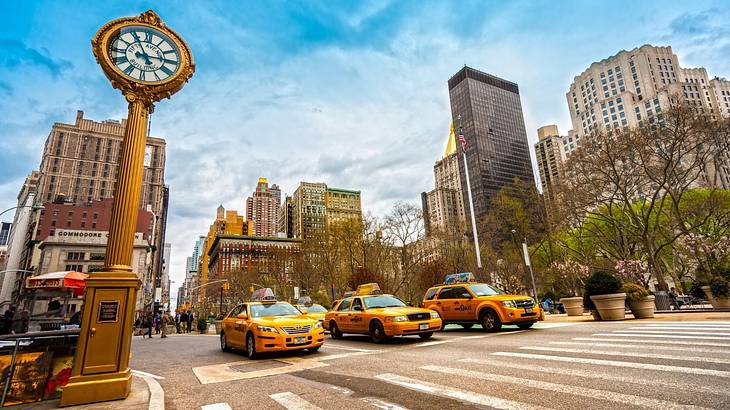 Shop Fifth Avenue like Gossip Girl!
Lovers of the TV show Gossip Girl will be highly interested in exploring Fifth Avenue on a Gossip Girl tour. While wandering around the world-renowned luxury shopping area, you'll get to see some filming locations from the show and learn some fun Gossip Girl facts.
In Conclusion
New York City is a destination that offers a variety of one-of-a-kind experiences. If you're looking for options outside the city's standard tourist activities, this list of unique places in NYC should have given you lots of inspiration. No matter which attractions you visit, you're sure to have a highly memorable adventure!
Want to keep exploring?
Subscribe for discounts on tickets and hotels and our latest guides.
Thank you for subscribing
We will be in touch soon with discounts on tickets and hotels and our latest guides.
Want to keep exploring?
Subscribe for discounts on tickets and hotels and our latest guides.
Thank you for subscribing
We will be in touch soon with discounts on tickets and hotels and our latest guides.