30 Fun Things to Do in Vancouver, Washington
Destguides may receive commissions from purchases made through affiliate links in this article.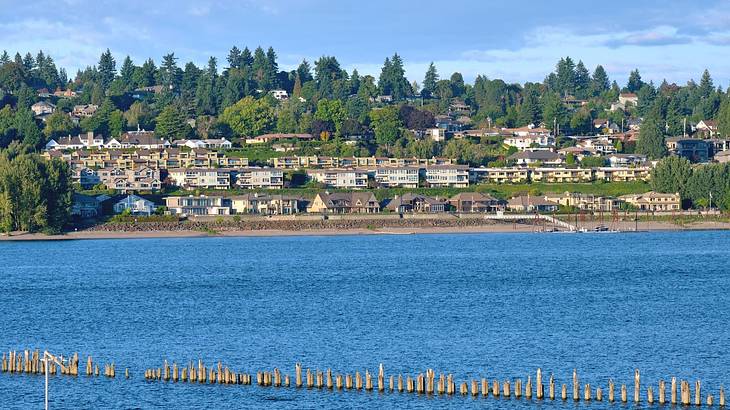 Washington state is located on the West Coast of the US and is known for its beautiful outdoor attractions and exciting cities. While many think of Seattle or the state capital of Olympia as top destinations, you can also find lots of other cities to visit, like Vancouver.
Located next to Portland, Oregon, and around five hours away from its Canadian counterpart, Vancouver is a charming Pacific Northwest city with many attractions. Fun things to do in Vancouver, Washington, range from shopping at the local farmers market to visiting specialty museums like the Pearson Air Museum or wandering along the Waterfront Renaissance Trail.
You could also plan trips to nearby parks or cities, like Seattle or Portland. Want to learn more about all the great things to do in and around Vancouver, WA? Keep reading for 30 exciting ideas!
30 Fun Things to Do in Vancouver, WA
Vancouver, WA, Things to Do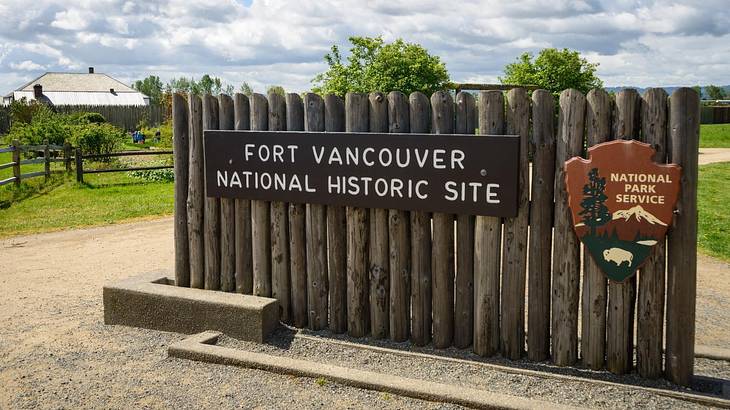 Look around Fort Vancouver National Historic Site
Vancouver has a range of historical sites, with one of the most famous being the Fort Vancouver National Historic Site. The fort was constructed in 1824 and was originally a fur trading post. Today, it's a living history museum and was added to the National Register of Historic Places in 1966.
At the attraction, you can learn more about the fort's uses and the people who lived and worked there. You can also explore the scenic Fort Vancouver Garden, which has vegetable patches and some floral displays.
Follow the Waterfront Renaissance Trail
The Waterfront Renaissance Trail is a beautiful five-mile trail that runs along the Columbia River. It's the ideal place to go for a walk, jog, or bike ride. Some things to see along the trail include the Henry J. Kaiser Shipyard Memorial and the Old Apple Tree. Of course, you can also admire the stunning river views.
Shop at the Vancouver Farmers Market
If you're wondering what to do in Vancouver, Washington, on the weekend, going to the Vancouver Farmers Market is a great idea! The downtown market features numerous local vendors selling various items.
Things to purchase include local produce, baked goods, cider, and arts and crafts items. During November and December, there's also a festive fall market to check out.
Wander around Esther Short Park
Esther Short Park is a popular local park that's also the oldest public square in the state. At the park, you can wander along some paths and will find scenic spots to sit and hang out with friends or family. If you're visiting with kids, they'll also be able to enjoy a fun playground.
Learn about regional history at the Clark County Historical Museum
History enthusiasts will definitely want to visit the Clark County Historical Museum. Built in 1909, the museum is now managed by the Clark County Historical Society.
Exhibits cover Vancouver and Clark County history and cover things like the railroads in Vancouver, local industry, and the lives of residents and different communities in the area over the last few hundred years. Exhibits also feature a range of local and historical artifacts.
Tour the Marshall House
If you're interested in historical sites, be sure to plan a tour of the Marshall House. This Queen Anne-style home was previously owned by General George C. Marshall, a US Secretary of Defense.
During a tour, you can explore the beautiful home that features traditional furniture as well as military memorabilia. You'll also learn more about General Marshall's time in Vancouver.
Walk over the Vancouver Land Bridge
The Vancouver Land Bridge is a fascinating landmark to see in the city. Opened in 2008, the bridge connects Vancouver Waterfront Park to Fort Vancouver National Historic Site. This pedestrian bridge is unique as it's designed to blend into the natural surroundings and is lined with beautiful plants and Native basket weavings. If in the area, wandering across the land bridge is a must.
Kayak at Vancouver Lake Regional Park
Located on the shores of Vancouver Lake, Vancouver Lake Regional Park is the ideal place to hang out and enjoy activities on the water. Kayaking or canoeing is especially popular, and you can also swim or go windsurfing here.
There are also sand volleyball courts, picnic areas, and barbecues around the lake. If you enjoy watersports, spending the day at Lake Regional Park is one of the best things to do in Vancouver, Washington!
See the apple tree at Old Apple Tree Park
The Old Apple Tree is a charming Vancouver landmark that you can see at Old Apple Tree Park. The original tree was planted in 1826 and lived for 194 years. Unfortunately, the tree died in 2020, but there are many saplings that come from the original tree that you can still see today in the park. You can also bike, walk, or jog along trails when in the park.
Visit the City of Vancouver Water Resources Education Center
The City of Vancouver Water Resources Education Center is a fascinating attraction that's especially great to visit with kids. The venue has exhibits on science and the environment, with many hands-on exhibits. As the name suggests, there's a focus on water, including the valuableness of water resources and wetland environments.
Swim at Salmon Creek Regional Park
Salmon Creek Regional Park is the ideal place to spend the day when the weather is nice. The most popular feature here is Klineline Pond, which is ideal for swimming.
There are also lots of places to hang out by the pond and a splash pad for kids. You'll also find a playground for little ones and BBQ areas and picnic tables to enjoy a meal at.
See airplanes at the Pearson Air Museum
Another of the interesting places to visit in Vancouver, Washington, is the Pearson Air Museum. Managed by the National Park Service, the museum covers aviation history and the history of Pearson Field.
Along with learning more about aviation history in the area, you can see five 20th-century airplanes. Taking a guided tour is recommended to get the most out of your visit.
Find a new book a the Vancouver Community Library
On a rainy day, going to the Vancouver Community Library to read is a fun and laid-back idea. The library covers 83,000 square feet and has an array of fiction and non-fiction books in many genres. Various events are hosted at the library, too, like book clubs for all ages, language classes, and even relaxing yoga sessions.
Stroll along the Vancouver Waterfront
The Vancouver Waterfront is a perfect place to go for a walk and find some unique shops, bars, and restaurants. Places to check out include ice cream shops, fish n chips shops, and waterfront bistros and taphouses. You can also wander around Waterfront Park, and you'll find lots of places to sit and admire the Columbia River.
Watch a movie at Kiggins Theatre
Going to a show at Kiggins Theatre is one of the best things to do in Vancouver, WA, in the evening. This retro movie theater opened in 1936 and shows a range of classic and independent films; it's the ideal place to have a unique movie date or night out with friends.
The Kiggins Theatre sometimes hosts events, too, like comedy nights. If you want to grab something to eat before or after the movie, you can get some pizza at Bessolo Pizzeria, which is across the street and is owned by Kiggins Theatre.
Sip cocktails or enjoy brunch at Brickhouse
Brickhouse is an ideal place to hang out, whether you're getting brunch in the morning or looking for somewhere to enjoy drinks in the evening. Brunch is served on Saturday and Sunday and includes dishes like waffles with whipped cream and chicken and biscuits.
If you are hanging out in the afternoon, happy hour is hosted every day and has deals on drinks and bar snacks. No matter when you visit, you can order cocktails and a range of craft beers, plus live music is hosted at Brickhouse multiple times a week.
Splurge at the Vancouver Mall
The Vancouver Mall has an array of stores with something for everyone. A variety of clothing shops are located in the store, including chains, independent shops, kids and teens stores, and even bridal shops.
Other types of stores include beauty shops, pet stores, and gift and toy outlets. There are also many places to get snacks or a meal, including candy shops, bubble tea cafes, and sushi spots. No matter what you like to shop for, you'll find stores to splurge at in the Vancouver Mall.
Follow the Salmon Creek Trail
The Salmon Creek Trail begins near Salmon Creek Regional Park and will take you along tree-lined paths through wetlands and past scenic ponds. As you walk, run, or bike, you'll likely spot an array of wildlife, like ducks and herons. This trail is suitable for most activity levels, including kids, and you can walk your dog along it as long as they are on a leash.
Dine at Elements Restaurant
Not sure what to do in Vancouver, WA, for dinner? Why not book a table at Elements Restaurant? This fine dining spot focuses on contemporary dishes that use local and in-season ingredients. Types of dishes on the menu include vegan lobster risotto, wild king salmon with gnocchi, and peach salad.
For dessert, you can choose sweet treats like banana cream pie or a dairy-free lavender and rose panna cotta. Unique cocktails, plus wine, sparkling wine, and spirits, can be ordered to accompany your meal, as can non-alcoholic drinks.
Treat yourself at Sweet Touch Cafe
Sweet Touch is an excellent place to go to get some yummy baked goods! A variety of decadent desserts are available, like tiramisu, fruit tarts, and cannoli.
Pretty macarons can also be ordered in various flavors, from raspberry or lemon to rose, pistachio, or mint chocolate chip. Meringues, baklava, and desserts served in edible chocolate cups are just a few more options at this charming family-run bakery.
Relax with a coffee at Relevant Coffee
There are many great coffee shops to check out in Vancouver, like Relevant Coffee. This stylish coffee shop has indoor and outdoor seating, plus wifi, making it the ideal place to get some work done or hang out with friends, no matter what the weather.
Drink options range from cappuccinos and macchiatos to turmeric lattes, various iced coffees, and hot chocolate. Seasonal beverages, like pumpkin spice latte, are also on the menu, as are hot and cold tea drinks.
Climb at Source Climbing Center
If you want to stay active on cold and wet days, one of the best Vancouver, Washington, things to do is rock climbing at Source Climbing Center. At this indoor climbing venue, you can tackle multiple walls of varying difficulties. If you're new to climbing or want to improve, classes are offered for adults and youths.
Bike or hike along the Burnt Bridge Creek Trail
The Burnt Bridge Creek Trail is another of the places to visit in Vancouver, WA, that features scenic hiking and biking trails. Covering eight miles, the trail will take you through wooded areas and grasslands. You can join the trail from a few places within the city, including the Devine Road Trailhead and the Leverich Park Trailhead.
Fun Things to Do Near Vancouver, WA
Hike at the Columbia River Gorge National Scenic Area
Located about 20 minutes from Vancouver, WA, in Oregon, the Columbia River Gorge National Scenic Area is an ideal place to go hiking. You can also enjoy a scenic drive around the park. No matter how you explore, you'll be able to admire the stunning mountainous scenery.
Another option is to go on a Columbia River Gorge National Scenic Area day trip. You can join the tour from Portland, about 15 minutes from Vancouver, and will also get to visit Multnomah Falls, Wahkeena Falls, and some other attractions.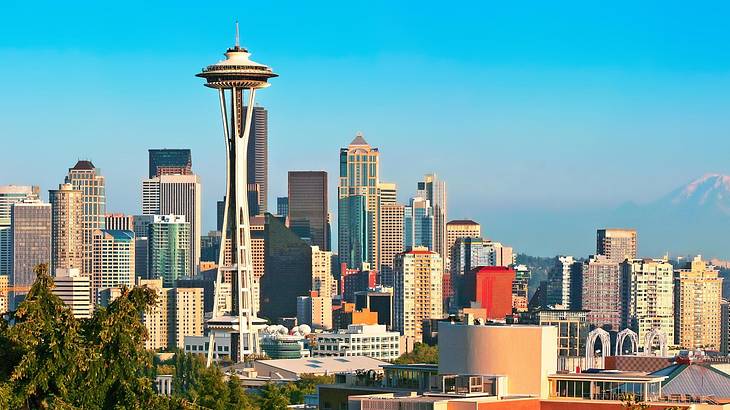 Spend a weekend in Seattle
For those wanting to plan a weekend trip from Vancouver, Washington, going to Seattle has to be on your to-do list! The popular Pacific Northwest city is situated around three hours from Vancouver when driving.
Once you arrive, you'll discover many things to do in Seattle, including visiting Seattle landmarks like the Space Needle and Pike Place Market. Along with visiting famous tourist attractions, you can find some more unique things to do in Seattle, such as seeing the Fremont Troll or going to the Seattle Pinball Museum!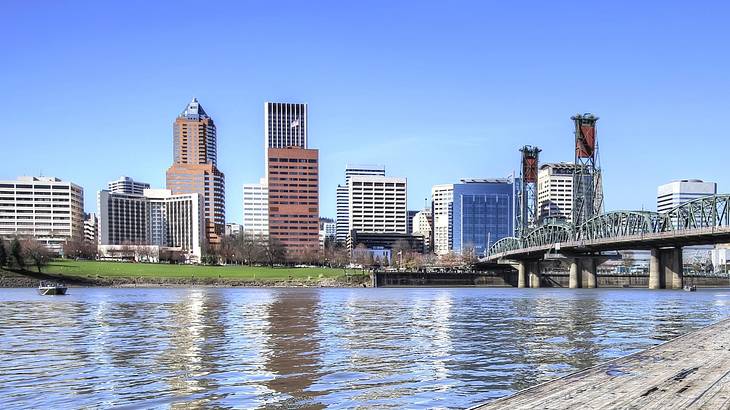 Check out Portland
Portland is just 20 minutes from Vancouver across the border in Oregon. If you make the trip to this well-known city, you're sure to have a fun time, and there are numerous activities to enjoy in Portland.
Just a few of the things to add to your to-do list include seeing Oregon landmarks such as the Portland Japanese Garden and visiting famous attractions, like the Oregon Zoo. There are also some weird and unique things to do in Portland! More unusual activities range from searching for the Witch's Castle to reading with a drink at Rose City Book Pub.
Admire the views from Silver Star Mountain
Silver Star Mountain sits within the Cascade Range, and there are a few trails to follow to reach the mountain peak. You have the option to hike a trail or drive if you just want to admire the view from the top.
Once at the top of Silver Star Mountain, you'll be able to take in the views across the surrounding mountainous terrain. On clear days, you can also see Mount Hood, Mount Rainier, and Mount St. Helens.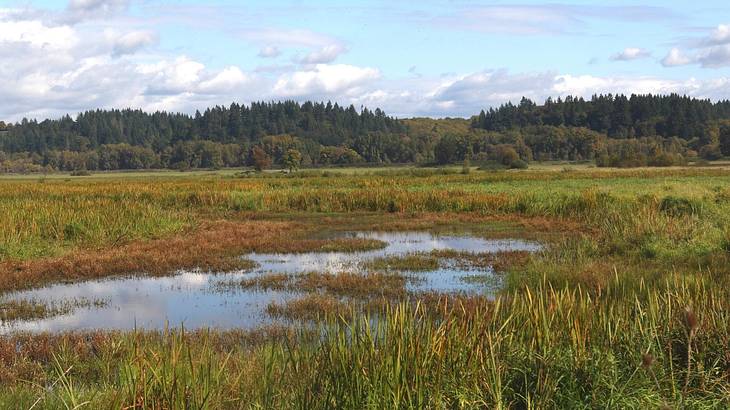 Unwind in nature at the Ridgefield National Wildlife Refuge
Located about 25 minutes from downtown, the Ridgefield National Wildlife Refuge is the perfect place to go for a walk and appreciate nature. The 5,200-acre refuge features marshlands, grasslands, and woodlands. As you explore, you'll be able to see lots of wildlife, from turtles and Canadian geese to cougars, raccoons, and black-tailed deer.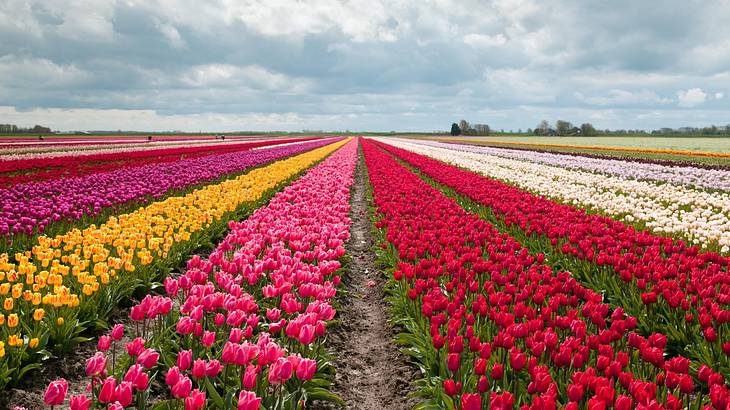 Pick tulips at Holland America Flower Gardens
Located a little outside Vancouver in Woodland, Washington, the Holland America Flower Gardens offers u-pick tulips and other events. The gardens were opened in the 1980s by a family that had recently moved to the US from Holland, a country known for its tulips.
Not only can you pick tulips here or buy a custom bouquet, but you can also snap some stunning photos with the colorful flowers in the background.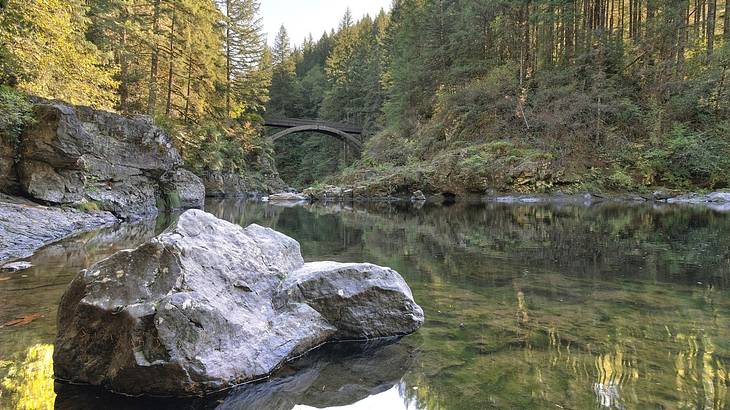 Explore Moulton Falls Regional Park
Moulton Falls Regional Park is another top attraction near Vancouver for those that like outdoor activities. Situated around 40 minutes from central Vancouver, depending on traffic, the 387-acre park has numerous trails and two beautiful waterfalls.
You can also cross an arch bridge that sits at the equivalent of three stories high. As you hike, you'll additionally get to admire the forests that the Pacific Northwest is famous for.
In Conclusion
Vancouver has something for everyone, from trails for hiking or biking to unique bars and coffee shops to relax at with a drink. You can also find numerous fun things to do around Vancouver, Washington, like spotting Washington landmarks on a trip to Seattle or exploring trendy Portland. No matter what you do, getting to know this part of the West Coast will surely be memorable!
Give us feedback about this article
More visual stories related to this article:
---
---
Want to keep exploring?
Subscribe for discounts on tickets and hotels and our latest guides.
Thank you for subscribing
We will be in touch soon with discounts on tickets and hotels and our latest guides.
Want to keep exploring?
Subscribe for discounts on tickets and hotels and our latest guides.
Thank you for subscribing
We will be in touch soon with discounts on tickets and hotels and our latest guides.
Related Articles