15 Famous Landmarks in Orlando, Florida, You Should Visit
Destguides may receive commissions from purchases made through affiliate links in this article.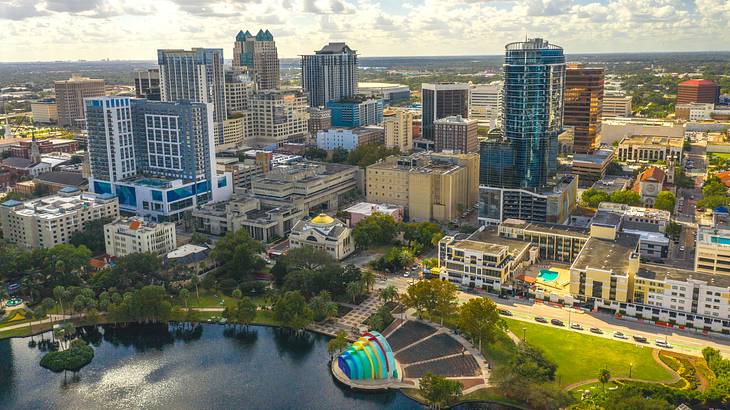 Orlando is the jewel of central Florida! It offers lovely weather, and there are numerous things to do, no matter what sort of traveler you are.
From family-friendly attractions like Walt Disney World to historical sites like the Orange County Regional History Center, there's plenty to see in "O-Town." However, because the city is so rich in culture, fun, and history, it's not easy whittling down the list of what should be in the top 15 on your must-see list.
Whether you're planning your itinerary for an upcoming vacation or want to learn more about the city, keep reading. Here's a crash course of everything you need to know about the top 15 famous landmarks in Orlando, Florida, you should visit.
15 Orlando, Florida, Landmarks
Discovery Cove Orlando
Since 2000, Discovery Cove, Orlando, has become one of Orlando's most popular, family-friendly attractions. This Sea-World-owned theme park has multiple land and sea animals, including reef fish and over 250 tropical birds.
The park allows you to get close to the animals as well. You can hand-feed birds and get to know the "animal ambassadors" of the park under the guidance of their trainers.
Kennedy Space Center
One of the most well-known Orlando, Florida landmarks is also one of the state's most visited. Kennedy Space Center is the space shuttle base where every NASA mission has launched, including the historic Apollo 11 mission that brought men to the moon.
The center has various attractions for visitors to learn more about space and NASA's history. You can quickly fill a day at the space center with educational shows and a visit to the U.S. Astronaut Hall of Fame. Going to this famous attraction in Orlando is well worth putting on your activity list.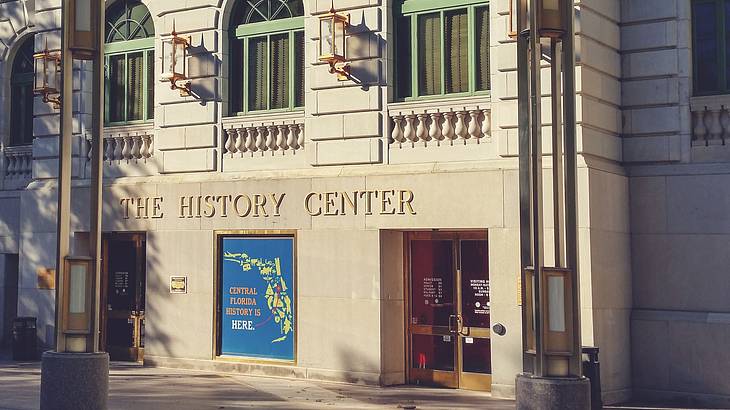 Orange County Regional History Center
The Orange County Regional History Center is often one of the most overlooked monuments in Orlando. With a collection of over 35,000 artifacts between those displayed and those archived, it showcases a comprehensive history of Florida over the past 12,000 years; most certainly a not to be missed historical site in Orlando, Florida.
You can easily spend the whole day here since the museum is spread over five floors in a historic courthouse building in Downtown Orlando. It also features interactive buttons to help bring the experience to life for visitors of all ages.
Downtown Orlando
Orlando's Central Business District, also known as Downtown Orlando, is a bustling area full of restaurants, shops, and other points of interest. Covering over five miles, it's an expansive and interesting location to explore.
Check out what performances are on the schedule at the SAK Comedy Lab, or learn a little about the region's history at the Orlando County Regional History Center. There are also multiple ways to get around. Walking is an option, but you can also rent a bike or scooter or take an LYMMO bus.
Wells'built Museum of African American History & Culture
Though it only opened in 2009, the Wells'built Museum of African American History & Culture is one of Orlando's most important historical sites. The museum is located in the city's historic Wells'Built Hotel, where African-American artists performed when the area was segregated during the 1920s.
The building houses documents and historical objects about Orlando's Civil Rights Movement. However, it also has African artwork and artifacts and frequently hosts events that educate and fascinate its visitors.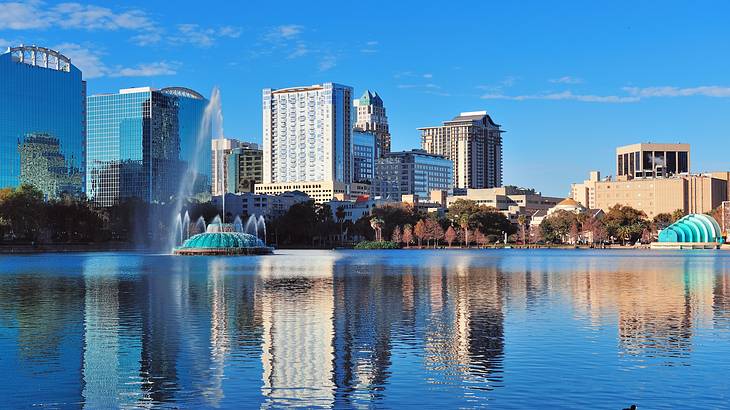 Lake Eola Park
Open to the public since the 1800s, Lake Eola Park is one of the most relaxing tourist attractions in Orlando, Florida. It's a favorite spot for people who want to get away from the crowds for a while.
While you used to be able to swim in the lake, that's no longer allowed. However, you can still get out on the water by renting a paddle boat or taking a boat tour of the lake if you want to sit back and enjoy the scenery.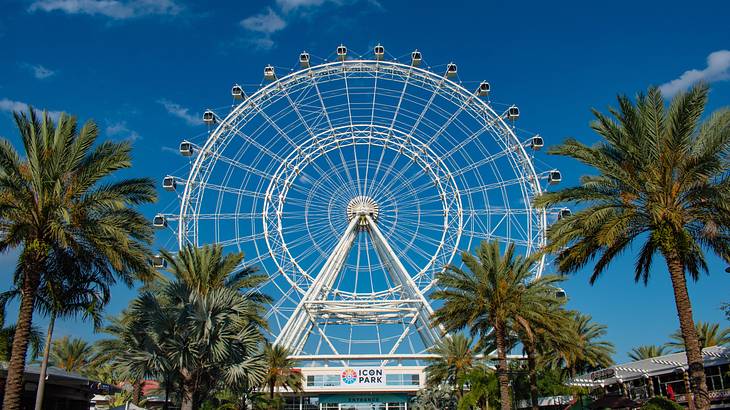 International Drive
International Drive is one of the most popular places to visit in Orlando because of its diversity of attractions. Many famous Orlando attractions, like the ICON Ferris wheel, are located within a short distance of this neighborhood, and it regularly hosts conventions.
International Drive is over 11 miles long and is book-ended by outlet malls that help define it as a busy commercial district with numerous restaurants and shops. However, since it's the city's main tourist strip, it can get crowded, especially on the weekends and during the summer.
Sea Life Orlando Aquarium
If you're looking for entertaining and educational sights in Orlando, consider visiting the Sea Life Aquarium. This attraction houses 5,000 sea creatures in nine exhibits that mimic various ocean environments.
The aquarium has 180 and 360-degree underwater tunnels, allowing you to get up close and personal with the Sea Life residents. You won't just see the fish through glass, though. You can also observe feedings and attend interesting seminars to learn more about the fish that call the aquarium home.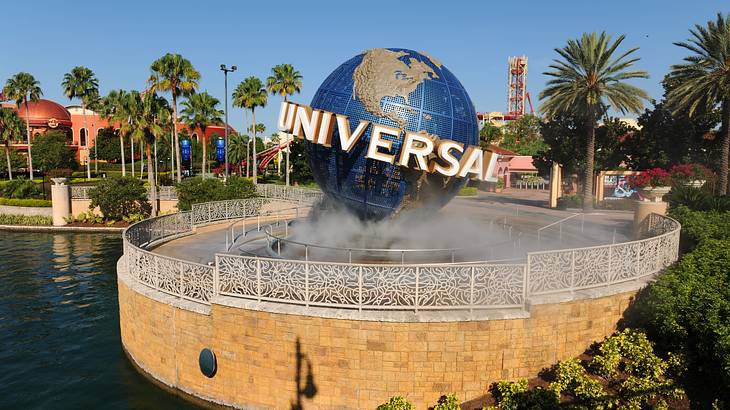 Universal Studios Florida
When Universal Studios Florida opened in 1990, a new tourist demographic started flocking to this attraction. Meant as an East Coast companion to the California park, many of the classic rides were replicated, so you didn't have to trek across the country to enjoy the experience.
There are currently nearly 50 attractions between its two parks, Universal Studios and Islands of Adventure, all themed around films and pop culture. It's a popular destination all year, but fall is the best time to visit Orlando.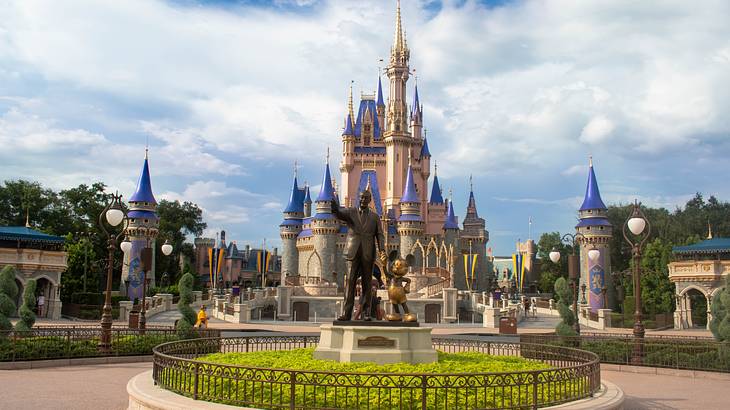 Walt Disney World
Whether planning a weekend trip or a longer vacation, no Orlando trip itinerary would be complete without visiting the city's theme parks. What better place to start than with the most popular one in the country, Walt Disney World?
Disney World comprises four different parks spanning 39 square miles. With over 170 rides and countless restaurants and shows for the whole family, it's not surprising the park gets nearly 60 million visitors annually.
Disney's Typhoon Lagoon Water Park
Many people are unaware that Walt Disney doesn't just have its four main "dry land" parks, but it also has two water parks on its property. The most popular of the two is Typhoon Lagoon which opened in 1989.
The water park has seven slides, a lazy river, a wave pool, and themed walking trails that lead through the park. It's a family-friendly water park that can help you stay cool on hot summer days. However, the park will periodically close in the colder fall and winter months for maintenance, so double-check before visiting.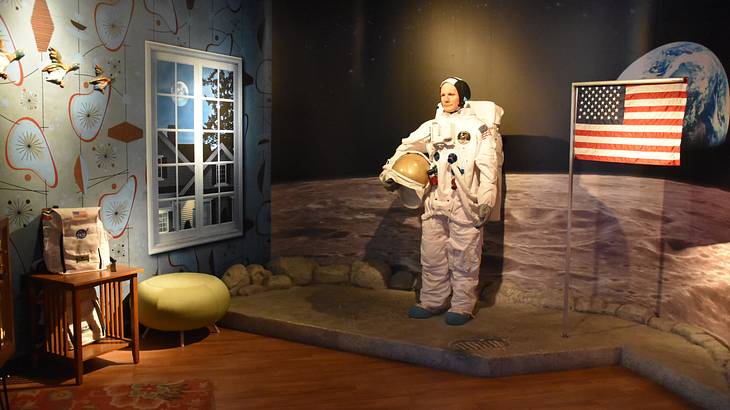 Madame Tussauds Orlando
The Madame Tussauds museum is one of the most famous places in Orlando. Though you can find these museums worldwide, each collection is different, making them a popular attraction no matter where you are.
You'll be excited to see life-size, exact wax replicates of famous historical figures like Neil Armstrong, pop culture icons like Zendaya, and even fictional characters, like Superman. The best part is you can pose with the statues for some truly memorable vacation photos.
Icon Park
Icon Park is a fun and entertaining Orlando landmark near International Drive. Since 2015, this 20-acre complex has become a tourist hotspot; it's a bustling place all year. If you want to avoid long lines, plan to come during the week and early in the day.
There are over 50 attractions between its rides, museums, stores, and dozens of restaurants. One of the most popular attractions in the area is the 400-foot-tall Ferris wheel which gives you a panoramic view of the Downtown area.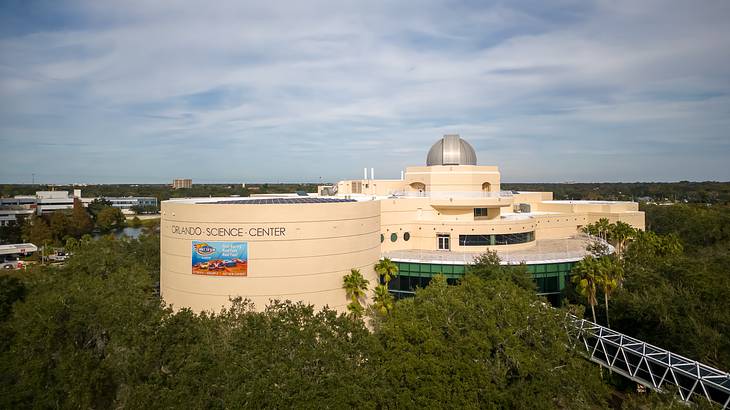 Orlando Science Center
Though still relatively unknown to out-of-state tourists, the Orlando Science Center is one of the most well-known attractions in Orlando among locals. It's an educational museum that brings diverse scientific fields to life and was designed to interest kids in STEM (Science, Technology, Engineering, and Mathematics).
While visiting, you can learn about biology, geology, nutrition, and more through exciting displays, entertaining shows, and interactive features. Do note that getting tickets in advance is recommended; you may be denied entry if the museum has reached capacity and you haven't pre-booked.
Harry P. Leu Gardens
If you want to spend a vacation day seeing the calmer side of the area, there are plenty of things to do in Orlando besides visiting theme parks. Going to the Harry P. Leu Gardens is a great example.
Spanning 50 acres of beautiful gardens, with meandering paths showcasing 2,000 different plants, exploring this space is a family-friendly way to unwind for a few hours. There are even exhibits that rotate each month, so you can always see new things.
The gardens are just a few minutes away from Downtown. It's also just a quick drive from neighboring towns like Winter Park if you're not staying in Orlando.
In Summary
In a city like Orlando, there's always something to see and do while on vacation. Whether you want to learn about regional history or prefer visiting amusement parks, there's an activity in "O-Town" to pique your interest.
Hopefully, this article has helped you decide which Orlando landmarks deserve a spot in the top 15 of your must-visit list. All you have to do now is plan your itinerary to see what Orlando has to offer!
---
---
Want to keep exploring?
Subscribe for discounts on tickets and hotels and our latest guides.
Thank you for subscribing
We will be in touch soon with discounts on tickets and hotels and our latest guides.
Want to keep exploring?
Subscribe for discounts on tickets and hotels and our latest guides.
Thank you for subscribing
We will be in touch soon with discounts on tickets and hotels and our latest guides.
Related Articles