20 Unique Things to Do in Maui, Hawaii, at Least Once
Destguides may receive commissions from purchases made through affiliate links in this article.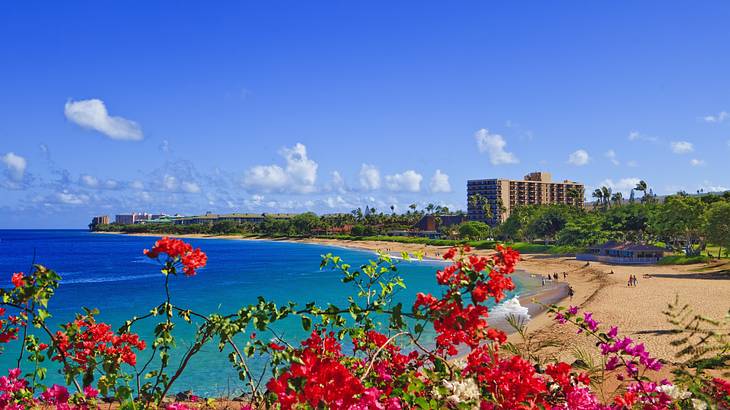 Maui is a well-known island in Hawaii. This bustling island epitomizes Hawaiian culture and has beautiful beaches, incredible wildlife, and many cool activities to try.
There are plenty of fun and unique things to do in Maui, Hawaii. From being a mermaid for the day to hanging out with goats and watching stars from a volcano, a trip to Maui won't be one you forget quickly!
If you're looking to try something new on your next vacation, then keep reading for 20 fun and unique Maui experiences.
20 Unique Things to Do on Maui, Hawaii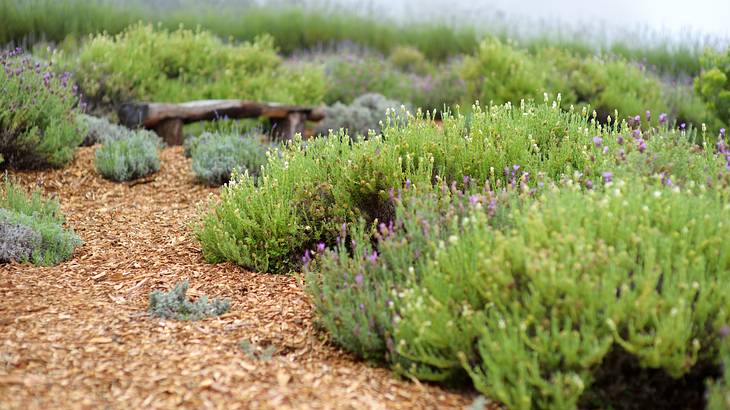 Get lost in lavender fields at Ali'i Kula Lavender Farm
The Ali'i Kula Lavender Farm, found in Kula, is home to 45 varieties of lavender. During your visit, you can explore the beautiful farm and take in the stunning colors and scents of the lavenders.
If you are in Maui for a honeymoon or a couples getaway, this is easily one of the most romantic things to do in Maui with your significant other.
Regular admission is just 3 USD for adults and 1 USD for children. The fee gets waived with a food donation to the Maui Food Bank.
Explore Hawaii's marine life at Maui Ocean Center
The Maui Ocean Center is one of the most popular landmarks in Maui and all of Hawaii. This aquarium is home to a vast array of creatures only found in Hawaii. It's also one of the biggest tropical reef aquariums in the world.
Along with traditional aquarium exhibits, you can experience the "Open Ocean" exhibit. Here, you get to walk through a glass tunnel surrounded by incredible sea creatures.
Additionally, the Maui Ocean Center sometimes hosts events that allow you to dive with the aquarium's sharks! To make admission easy, book your tickets for the Maui Ocean Center in advance.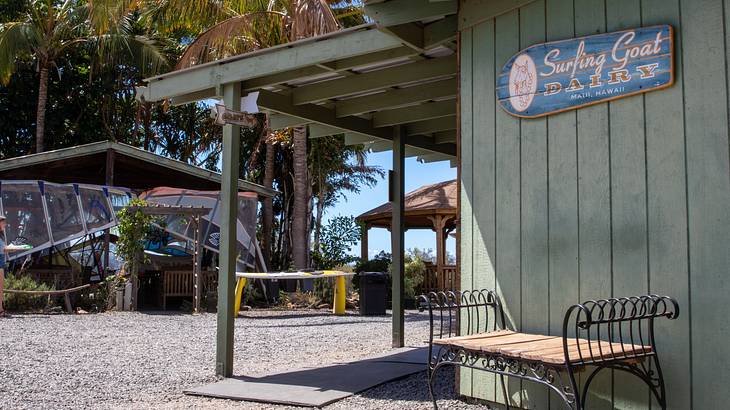 Hang out with goats at Surfing Goat Dairy
A trip to Surfing Goat Dairy is one of the unusual things to do in Maui, Hawaii, that's ideal for all ages! Located on Haleakala Crater, the farm is home to many goats that you can feed, hang out with, and even milk.
As an active dairy farm, Surfing Goat Dairy also produces multiple varieties of award-winning goat cheese. Having met the goats, be sure to pick up some gourmet goat cheese before you leave.
Become a mermaid for a day at Hawaii Mermaid Adventures
Who doesn't want to be a mermaid?! While in Maui, you can make that dream a reality with Hawaii Mermaid Adventures.
The company's mermaid swimming lessons will allow you to channel your inner Maui mermaid. These fun lessons will teach you how to swim with a stunning mermaid tail. Free pictures are included too.
If you loved the experience, you can get more mermaid underwater photos taken by a professional photographer. You can even purchase a mermaid tail to take home!
Get creative at Island Art Party
A night at Island Art Party is the ideal unique experience in Maui for creative types. Found in South Maui, Island Art Party hosts adult-only painting evenings complete with yummy cocktails and talented art guides.
Having ordered a drink, spend the evening following your guide's instructions to create a beautiful tropical island-inspired artwork. Not only will you have fun and get to meet new people, but you'll also have a one-of-a-kind souvenir to take home.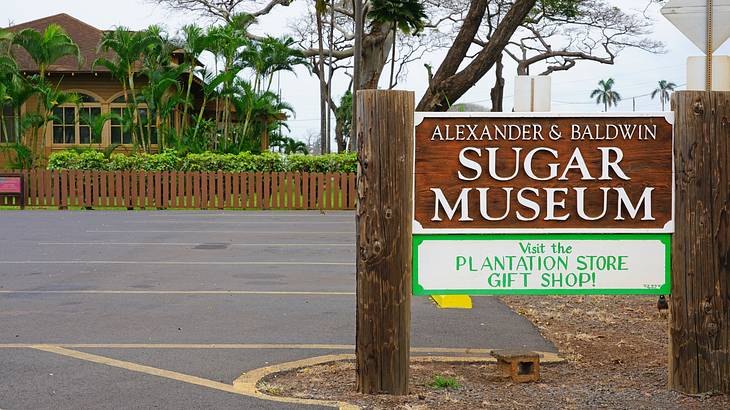 Enjoy a sweet day out at the Sugar Museum
The Alexander & Baldwin Sugar Museum is found within the sugarcane-growing town of Pu'unene in Kahului, Maui. The unique museum features exhibits on Maui sugar cane and the history of sugar harvesting in the area.
Exhibits cover the significance of sugar to Maui, the workings of sugar mills, and the people who made the sugar harvest possible year after year. The last admission is at 1 pm, so arrive at the museum early to ensure you get in!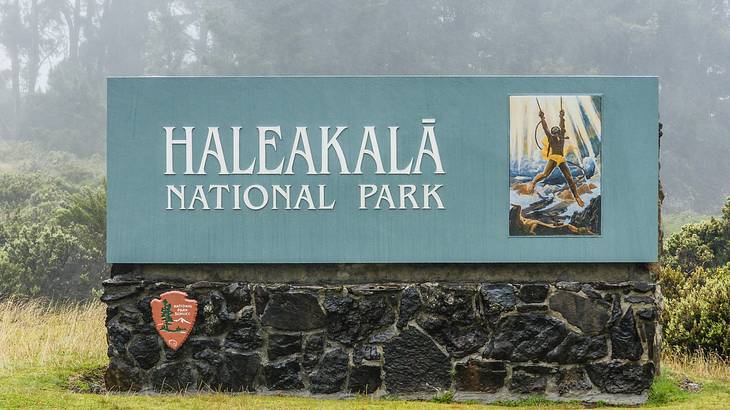 Zipline at Haleakala National Park
A trip to Haleakala National Park is a popular activity for tourists in Maui. But many don't know that you can zipline there. Skyline Hawaii offers a range of zipline adventures in the park. These include a sunrise zip tour, a waterfall hike, and zip tour, and a five-line adventure tour.
No matter which you choose, it's sure to be a super fun, adrenaline-inducing experience. A must-do for thrill-seekers!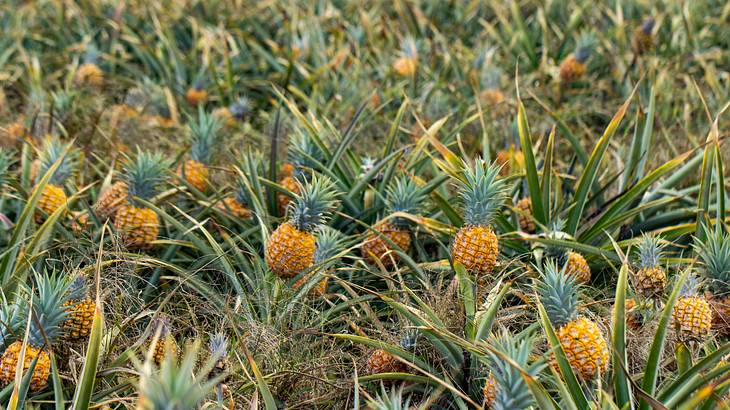 Learn everything about pineapples on a pineapple tour
Pineapples are grown all over Hawaii, and Maui Pineapple Tours offers fun tours of a working pineapple farm. You can also tour the Hali'imaile distillery.
On a pineapple farm tour, you'll learn about pineapple growing and cultivation. Of course, there'll also be lots of samples to taste. Everyone gets a free pineapple to take home, too - yum!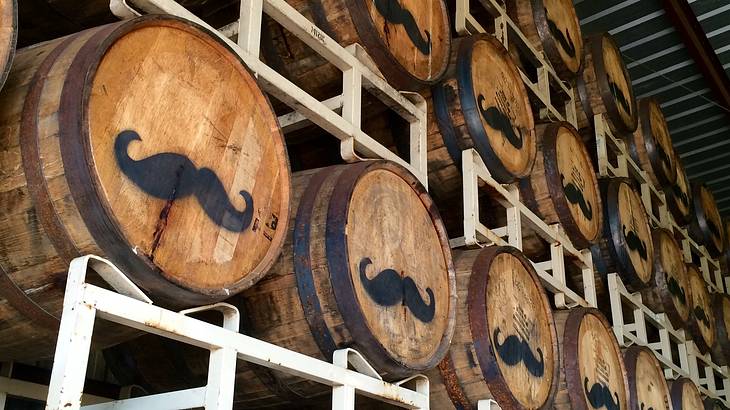 Taste "Hawaii in a bottle" at the Hali'imaile Distillery
Maui Pineapple Tours also offers tours of the Hali'imaile distillery. The distillery specializes in distilling authentic Hawaiian spirits with the goal of "creating Hawai'i in a bottle." The distillery uses a small batch method and local ingredients.
On a tasting tour, you'll get to try three samples. Having sampled the spirits, you can then purchase full bottles in the gift shop to take home. This experience is only available to those over 21 years old.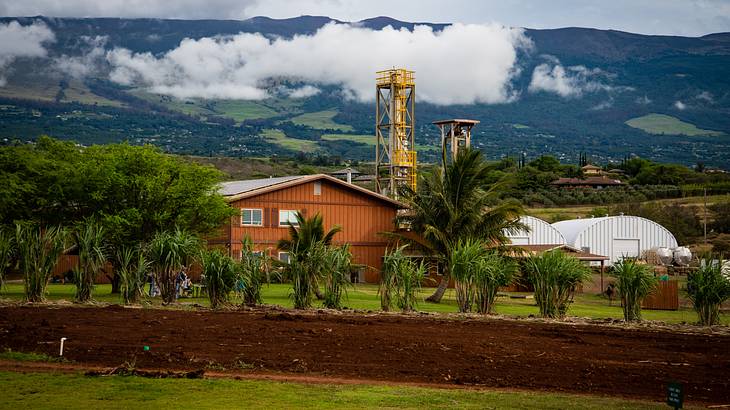 Try Hawaiian vodka at Ocean Vodka Organic Farm and Distillery
A trip to Ocean Vodka Organic Farm and Distillery is an awesome activity for adults visiting Maui. On arrival, you'll get a tour of the impressive 80-acre sustainable farm and distillery. Of course, you then get to taste the vodka they produce.
Ocean Vodka is unique as it uses local sugar cane as a primary ingredient. It's also the world's only spirit created with 100% deep ocean mineral water.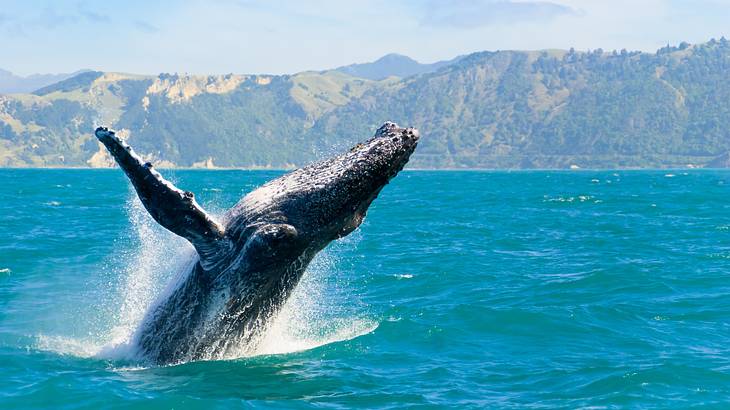 Marvel at humpback whales on a whale watching tour
One of the most unique experiences in Maui is going on a whale-watching tour. The waters around Maui host a range of marine life, including majestic humpback whales. The best time to visit Hawaii to see whales is from November through May.
There are various whale-watching tour operators to choose from, but PacWhale Eco-Adventures is a popular choice. The tours take place on the waters of Lahaina.
You can choose from a range of tours, including sunrise viewings and private sailings, with all guaranteeing views of stunning humpback whales in their natural habitat.
Stargaze from a volcano with Maui Stargazing
This fascinating and memorable experience will see you enjoy the sunset from Haleakala Summit before taking in the stunning starry night sky.
The team at Maui Stargazing will guide attendees up to the summit, and once the sun sets, you'll get a guided "tour" of the cosmos.
With telescopes provided, you'll be able to spot planets, the Milky Way, star clusters, and more! Stargazing in Maui is a magical experience that you will remember forever!
Discover the importance of honeybees at Maui Honey Bee Sanctuary
This interesting Maui experience will teach you all about the importance of honeybees to our ecosystem. Not only does the sanctuary protect honeybees, but it's also a female-run operation.
During the tour, a female beekeeper will take you around the farm, explain the honey-making process, and even show you inside a beehive. Before you leave, pick up some beeswax products too! While you can get tickets on arrival, purchasing tickets for the Maui Honey Bee Sanctuary in advance is recommended.
Go on an ATV adventure in the West Maui Mountains
The West Maui Mountains are a beautiful natural Hawaiian landmark in Maui. If you're a thrill-seeker, then why not explore them on an ATV?
Maui Mountain Activities offers twice-daily ATV tours that will take you through the mountains. On the tour, you'll spot waterfalls and get to take in the stunning ocean views. Partaking in an ATV tour is a fun and unique way to see the area!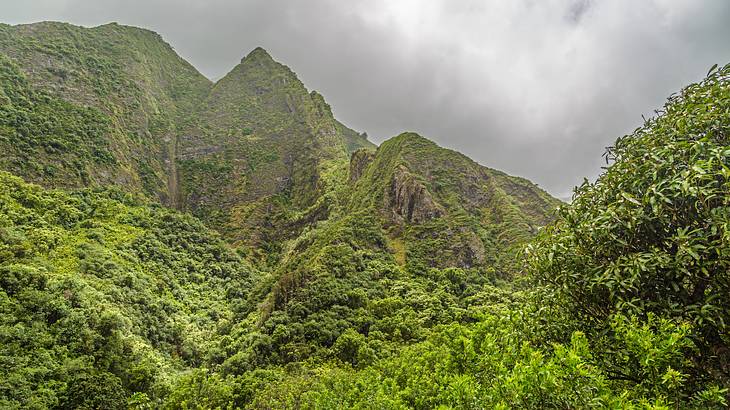 Horseback ride through the West Maui Mountains
Maui Mountain Activities also offers laid-back horseback tours of the West Maui Mountains. Morning and afternoon tours are offered, and participants will ride to an elevation of 2,500 feet to enjoy the stunning views.
Having taken in the views from up high, you'll ride back down the mountains and along the stunning coastline. Mule rides are also available.
Climb down a waterfall with Maui's only rappelling tour
Going on a rappelling tour is one of many exciting and unique Maui excursions. On the tour, you'll be taken into the Maui rainforest halfway down the Hana Highway. Your instructor will then help you rappel down waterfalls and jungle waterfalls.
Along with the super fun rappelling part of the tour, you can hike through the lush forest and swim in natural pools. This activity offers a unique and memorable way to see Maui off the beaten path.
Try FootGolf on the Ka'anapali Golf Course
Located in West Maui, the Ka'anapali Golf Course is a world-class golf course with two 18-hole courses. Along with playing regular golf here, you can try FootGolf!
Instead of using golf clubs and balls, this sport sees participants kick soccer balls into holes, with an 18-hole and 9-hole course available to try. This fun and unusual sport is a must-try while in Maui and is only available at the Ka'anapali Golf Course.
Tour Maui by canoe with Outrigger Canoe Tours
This fun Maui experience will allow you to canoe through Maui's waters, snorkel, and swim with turtles. You may even spot whales!
Outrigger Canoe Tours offers a Turtle Town Canoe Tour that allows you to canoe through waters home to sea turtles.
You can snorkel with these cute creatures too! They also offer a whale watching tour on which spotting humpback whales is almost guaranteed.
Check out Maui canoe tours and other activities.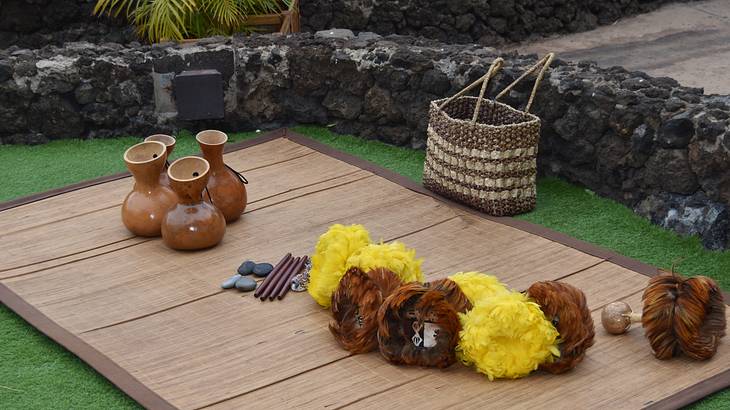 Experience a traditional Luau with Old Lahaina Luau
Luaus are a significant part of Hawaiian culture, and enjoying this event is one of the most unique Maui activities. At the luau, you'll get to listen to local artists and watch amazing hula shows.
There's also lots of delicious Hawaiian food to try, including poke and kalua pig. Yummy drinks, like Mai Tais, are offered too, and vegan and vegetarian options are available so everyone can join in.
Lahaina Luau happens by the beach, so you will also get to admire the incredible ocean views.
Enjoy a farm-to-table meal at O'o Farm
O'o Farm grows a vast array of fruit, vegetables, and herbs. They also produce coffee and herbal teas.
While in Maui, you can visit this farm and enjoy a delicious lunch made in front of you using produce harvested the same day. Dishes to try include coffee cherry BBQ tofu, coffee orange chicken, and summer squash focaccia.
A breakfast and coffee tour is also available if you're looking for a unique start to your day.
In Conclusion
As you can see, there are a host of unique things to do in Maui. There are also many free things to do in Maui, Hawaii for those on a budget.
Whether you're visiting for a short period or spending five days in Maui or more, trying any of these fun activities is sure to make your trip more exciting!
Give us feedback about this article
More visual stories related to this article:
---
---
Want to keep exploring?
Subscribe for discounts on tickets and hotels and our latest guides.
Thank you for subscribing
We will be in touch soon with discounts on tickets and hotels and our latest guides.
Want to keep exploring?
Subscribe for discounts on tickets and hotels and our latest guides.
Thank you for subscribing
We will be in touch soon with discounts on tickets and hotels and our latest guides.
Related Articles