35 Milwaukee Date Ideas for Every Couple
Destguides may receive commissions from purchases made through affiliate links in this article.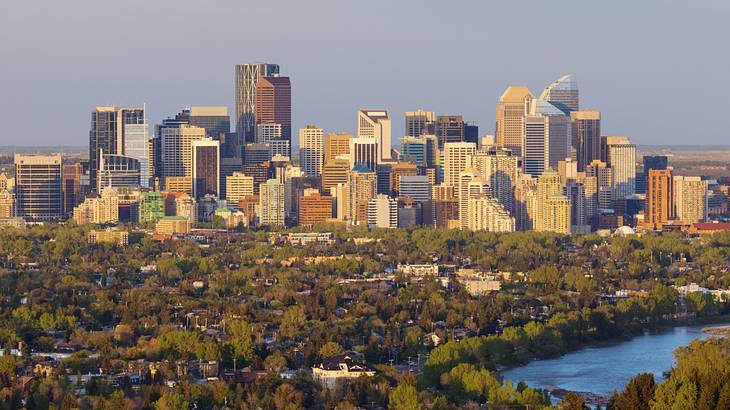 Milwaukee is located in the state of Wisconsin in the United States. It sits on Lake Michigan and has a variety of attractions and landmarks to visit. Milwaukee is also a fun city for couples to explore, whether you live there or are visiting.
Just a handful of Milwaukee date ideas include kayaking on the Milwaukee River, taking a cooking class together, and getting brunch or dinner at one of many fantastic eateries. Keep reading to discover all the things couples can do in Milwaukee!
35 Date Ideas in Milwaukee, WI
Things to Do in Milwaukee on a Date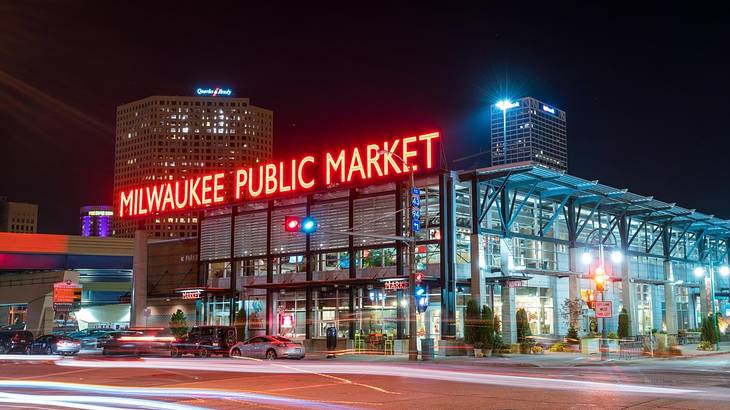 Shop at the Milwaukee Public Market
A great daytime or early evening date idea is exploring the Milwaukee Public Market together. The indoor marketplace houses an array of vendors selling food goods, from local produce to cooked meals. Just a few of the places to check out include coffee shops, a wine bar, and a cupcake bakery.
Watch the Milwaukee Brewers at American Family Field
American Family Field, previously known as Miller Park, is home to the Milwaukee Brewers MLB team. Going to a game is a fun date idea, even if you and your partner aren't big baseball fans. You can enjoy the atmosphere while cheering on the team with local fans.
The team plays from the end of March to the start of April in the regular season. They also play weekend and week games and evening and afternoon games, allowing you to find a game that works with your schedules.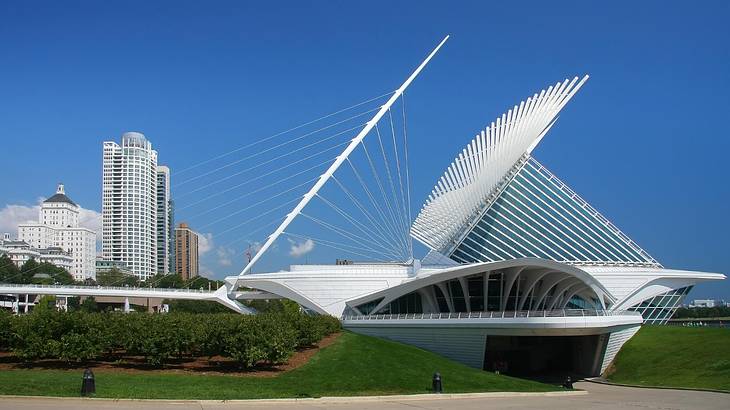 Marvel at artworks at the Milwaukee Art Museum
The Milwaukee Art Museum opened in 1888 and has a collection of over 25,000 works. You and your partner can see the permanent collection and temporary exhibits when visiting this Milwaukee landmark. Artists with works on display include Andy Warhol, Monet, and Wisconsin native Georgia O'Keeffe.
Hang out at Lake Park
Another of the fun things to do in Milwaukee for couples is hanging out together at Lake Park. The urban park has walking trails and grassy areas to sit and chat. You can also have a picnic here or join events, like outdoor yoga classes. Ice skating is also offered in the winter, and the park is home to the renowned North Point Lighthouse.
Explore the Historic Third Ward
The Historic Third Ward is an exciting neighborhood to explore with your partner. The former warehouse district that was constructed in 1875 now has bars, restaurants, independent shops, and art galleries. Events are also hosted in the Historic Third Ward, like art and music festivals and a Christmas market around the holidays.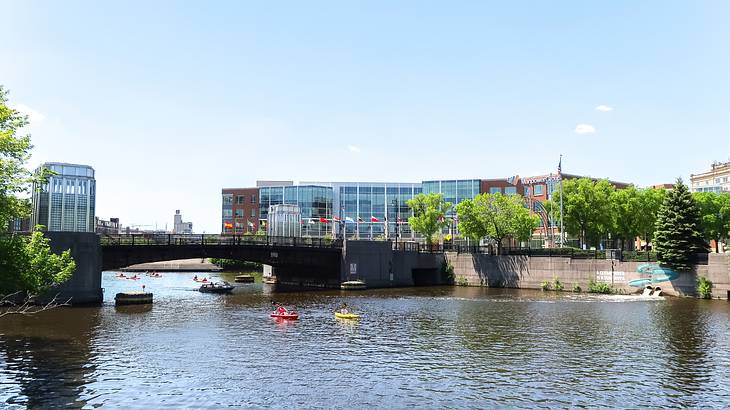 Kayak on the Milwaukee River or Lake Michigan
The Milwaukee River is a scenic place to kayak, and there are many breweries and restaurants on the shores that you can get out of the water to visit. Conveniently, you can rent a kayak at Milwaukee River Kayak Rental.
As you kayak down the waterway, you and your date can take in the stunning views before docking and getting drinks at one of the waterfront bars and eateries. You could also go out on Lake Michigan to kayak.
See a show at the Pabst Theater
Opened in 1895, the Pabst Theater is a Milwaukee landmark that still hosts shows today. Spending the evening with your other half at the theater is a great idea, and there are many performances to choose from. Things to see include a range of genres of music concerts and comedy shows.
Laugh the night away at The Laughing Tap
The Laughing Tap comedy club is a fun date night spot to check out. You can see a range of shows and acts, including well-known comedians and local talent. There's also a bar with beer, wine, and cocktails, so you can enjoy some drinks as you watch the show.
Visit the Milwaukee Public Museum
Founded in 1882, the Milwaukee Public Museum is an iconic attraction in the city. Visiting the museum with your date is a fun activity, especially on a cold or rainy day. Exhibits cover natural history and the animals and ecosystems found in and around Wisconsin.
Follow the Milwaukee Lakefront Trail
The Milwaukee Lakefront Trail is a 3.1-mile loop trail in Veterans Park that takes you along part of Lake Michigan. You can walk, bike, or jog along the trail. It will take around 50 minutes to complete. As you and your date follow the trail, you can enjoy the park and lake views and will spot wildlife, like butterflies and birds.
Climb to the top of North Point Lighthouse
Located on the outskirts of downtown Milwaukee in Lake Park, the North Point Lighthouse is a beautiful place to visit with your date. The 19th-century lighthouse now houses a museum, and visitors can climb to the top of the structure to admire the views.
At the museum, you'll learn more about Milwaukee's maritime history and the lighthouse's importance. Although you can pay for entry when you arrive, getting North Point Lighthouse tickets in advance is recommended.
Look around the Harley-Davidson Museum
A unique attraction to visit on a date is the Harley-Davidson Museum. This specialty museum is dedicated to all things Harley-Davidson, with exhibits on the brand's history.
You'll also see vintage and newer Harley-Davidson models and other memorabilia. To make admission easy when you arrive, purchase Harley-Davidson Museum skip-the-line tickets in advance.
Tackle an escape room game
If you're planning a date in Milwaukee, WI, when the weather isn't good, going to Escape the Room is a fun indoor activity to enjoy together. You and your date will have an hour to solve puzzles and find clues to help you escape. Escape room themes to choose from include a secret agent mission and an Indiana Jones-themed game.
Catch a Milwaukee Bucks game
The Milwaukee Bucks are another major league team located within the city that you can go to watch with your date. The NBA team plays at Fiserv Forum in downtown Milwaukee. You can catch a Bucks game between October and April in the regular season.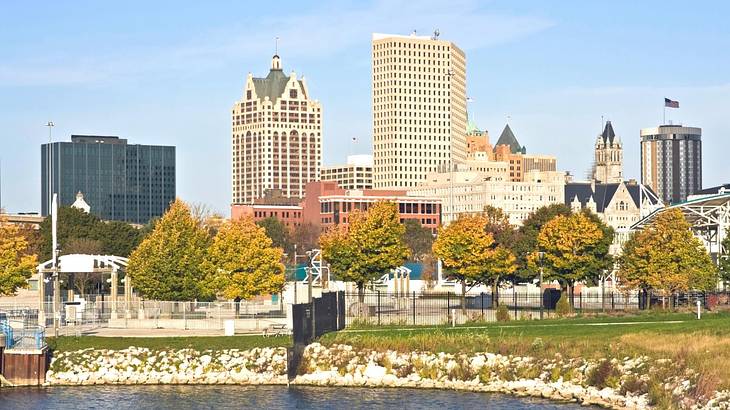 Get to know Milwaukee on a sightseeing tour
If you're both visiting the city or are new to living in Milwaukee, going on a sightseeing tour is one of the best things to do on a date. Even if you and your partner have lived in the area for a while, a sightseeing tour can teach you some new things about your city!
On the tour, you'll visit landmarks like the Villa Terrace Decorative Arts Museum and the Milwaukee Art Museum. As you explore the city, your guide will provide more information on Milwaukee's history and culture.
Rock climb at Adventure Rock
Adventure activity enthusiasts will want to check out Adventure Rock. The indoor rock climbing center has a selection of climbing walls for different ability levels and offers lessons. Along with climbing, you can also participate in yoga and fitness classes at the center.
Rent swan boats at Veterans Park
Veterans Park is another urban park within Milwaukee that sits next to Lake Michigan. The park features trails and a lagoon. A fun activity on the lagoon is renting swan boats and taking in the views as you pedal around together. You can also rent kayaks or canoes.
Wander around Villa Terrace Decorative Arts Museum
The Villa Terrace Decorative Arts Museum is a beautiful attraction to explore with your partner. The home and gardens were constructed in 1924.
The building is designed in a stunning Italian Renaissance style, and the gardens are inspired by Italian landscaping. After exploring the property and seeing art exhibits, you can wander around the gardens and snap some unique couples photos.
Relax at a spa
One of the most romantic things to do in Milwaukee for couples is spending the day at a spa. A great choice in the city is Well Spa + Salon. Treatments on offer include body treatments like mud masks, massages, and facials. Couples treatments are also available.
Go ice skating at Red Arrow Park
Whether you and your date are new to ice skating or are more experienced, hitting the ice is a fun idea. In the winter, skating at Red Arrow Park's outdoor rink is a must.
Throughout the rest of the year, you can find indoor rinks, like Pettit National Ice Center. This Olympic ice hockey and figure skating rink is open for public skating most of the year.
Challenge your date to a bowling game
Landmark Lanes is another fun date spot that will make you and your partner feel like kids again. The bowling alley offers standard bowling and "cosmic bowling," which is bowling in a black light alley. After a game or two, you can get drinks at the on-site bar and play arcade games.
Sip on drinks above the city at a rooftop bar
Going for drinks is sure to please most couples, and one of the fun date night ideas in Milwaukee, WI, that allows you to do this is going to Outsider Rooftop Bar. This sophisticated spot has an extensive cocktail list, with classics like margaritas and lemon drops.
You can also order more unique signature cocktails, plus wine, sparkling wine or champagne, beer, and liquors. Additionally, Outsider has a sharing menu that includes dishes like truffle fries and sliders.
Marvel at the Mitchell Park Domes
The Mitchell Park Domes, or Mitchell Park Horticultural Conservatory, are climate-controlled conservatories that house different tropical plants. You and your date can explore the domes, seeing plants like palm trees, cacti, and more. You can also snap some pictures with colorful plants behind you!
Eat brunch at Sweet Diner
Sweet Diner is one of the best spots in Milwaukee for brunch. The super stylish eatery serves dishes like caramel apple pancakes, creme brulee French toast, and chilaquiles, among many other sweet and savory dishes. You and your date can accompany your meal with brunch drinks, like a mimosa or Bloody Mary.
Check out Up-Down MKE
For those wanting to plan a fun yet relaxed date night in Milwaukee, heading to Up-Down MKE is a must. At the venue, you can play a selection of retro arcade games and pinball. You can also grab some pizza and alcoholic drinks between games!
Dine at Harbor House Restaurant
Milwaukee date night ideas don't have to be complicated! Going out for dinner is always a good idea, and a great place to do so is at Harbor House. This waterfront eatery has indoor and outdoor seating and serves an array of fresh seafood dishes. You can also choose a bottle of wine from an extensive wine list to accompany your meal.
Have a coffee date
Going for coffee is a classic date idea, and there are many cute coffee shops in Milwaukee. Colectivo Coffee is an excellent choice. This laid-back spot serves hand-roasted coffee drinks, including cold brew, salted caramel latte, and cappuccino.
Tea drinks, including hot tea and fruit iced tea, are also available, as are food dishes like a variety of baked goods, plus breakfast sandwiches, avocado on toast, and oatmeal.
Grab a beer at Lakefront Brewery
Did you know that there are multiple Milwaukee nicknames relating to the city's beer industry? From the Beer Capital of the World to Brew City, Milwaukee has many brewing-based monikers!
Due to the city's love of beer and many breweries, grabbing a brew or two with your date is a must, with Lakefront Brewery being a top place to do so. As the name suggests, this brewery sits next to the water, and as you enjoy your drinks, you can also take in views of the Milwaukee River.
You can order a variety of craft beers, including unique flavors like pumpkin lager. Food is also served, and if you're interested in learning more about the brewery, you and your date can take a tour.
Treat yourselves as Purple Door Ice Cream
Purple Door Ice Cream is a fun place to get some sweet treats with your date. They serve a range of ice creams, including flavors like whiskey, salted caramel, and blackberry. You can enjoy your ice cream in a cone, sundae, or sandwich.
Things to Do Near Milwaukee on a Date
Bird watch at Schlitz Audubon Nature Center
Nature lovers will definitely want to plan to visit the Schlitz Audubon Nature Center together. Situated just 15 minutes from downtown Milwaukee, the center is an excellent place to bird-watch. You can also follow six miles of trails and climb a 60-foot observation tower to take in views of the 185-acre nature preserve.
Spend the day outdoors at Whitnall Park
Whitnall Park is another of numerous places to spend the day outdoors with your date. The park has a lake, trails, an archery course, and a golf course. It's also the ideal place to have a scenic picnic as there are many grassy areas that offer great views.
Roller skate at Incredi-Roll
You and your date can have a fun time roller skating at a retro rink by visiting Incredi-Roll. The indoor roller skating rink is open most days for public skating, but check the calendar before arriving. Once at the rink, you can skate and play games at an arcade. The rink is located in West Allis, about 20 minutes from central Milwaukee.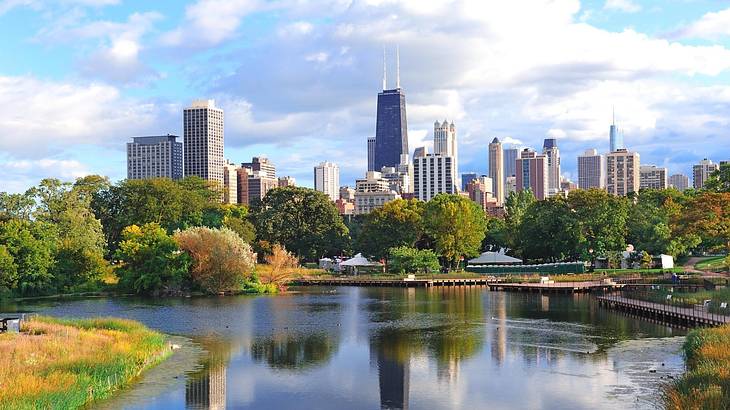 Plan a couples getaway to Chicago
Chicago is just an hour and a half away from Milwaukee, making it the ideal destination for a couples getaway. Things to do in Chicago range from going on a river cruise to visiting Chicago landmarks like the Willis Tower.
Of course, there are also many romantic things to do in Chicago, like going to AIRE Ancient Baths or watching the Navy Pier fireworks. So whether you drive down for the day or spend a weekend in Chicago, you and your partner will have a memorable trip!
Drink beers under the sun at Whitnall Beer Garden
Located just a few minutes from Whitnall Park, Whitnall Beer Garden is a perfect place to hang out on a hot day. You and your date can choose from 24 craft beers, with wine and soft drinks also on offer.
Once you have your drinks, you can relax in the lush garden. Food like pretzels, fries, and nachos can also be ordered.
Admire floral displays at Boerner Botanical Garden
Situated about 20 minutes from central Milwaukee, the Boerner Botanical Garden is a pretty place to spend some time outdoors with your date. Types of gardens to explore include a rose garden, herb gardens, and a peony garden. This is also another spot that makes an excellent backdrop for some romantic couples photos!
In Conclusion
As you can see, there are many romantic places in Milwaukee, WI, as well as unique attractions to visit. Whether it's your first date or you have been together a while, you and your partner will find lots to do in this Wisconsin city.
Give us feedback about this article
More visual stories related to this article:
---
---
Want to keep exploring?
Subscribe for discounts on tickets and hotels and our latest guides.
Thank you for subscribing
We will be in touch soon with discounts on tickets and hotels and our latest guides.
Want to keep exploring?
Subscribe for discounts on tickets and hotels and our latest guides.
Thank you for subscribing
We will be in touch soon with discounts on tickets and hotels and our latest guides.
Related Articles