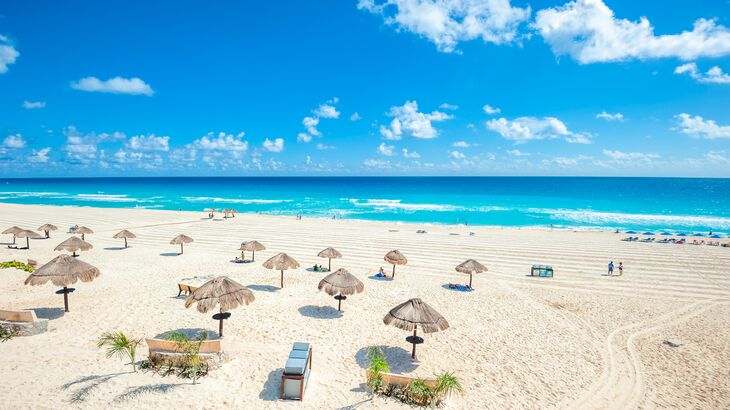 There's no shortage of famous landmarks in Cancun, Mexico. The Yucatan Peninsula was once home to the Mayans, whose temples still dot the region. It's also known for its resorts and merry-making for singles, families, and honeymooners alike.
Whether you're looking for adventure, culture, relaxation, or romance, you'll find it in Cancun, and this list of famous landmarks will help you sort out where to begin and end your journey.
15 Famous Cancun Landmarks
Cancún Landmarks Map
Using the map of Cancún landmarks, you can explore all the landmarks.
Conclusion
Cancun is a popular destination for a good reason, with lots to see and do in and around the resort area. The all-inclusive resorts will let you sit back and not worry about a thing.
When you're feeling refreshed enough to go adventuring, the Yucatan peninsula awaits with adventure, beaches, and ruins.
This article was edited by Loredana Elena.
For more interesting articles about Mexico, read:
For some great articles about landmarks, check out: