35 Famous Landmarks in Florida You Have to See
Destguides may receive commissions from purchases made through affiliate links in this article.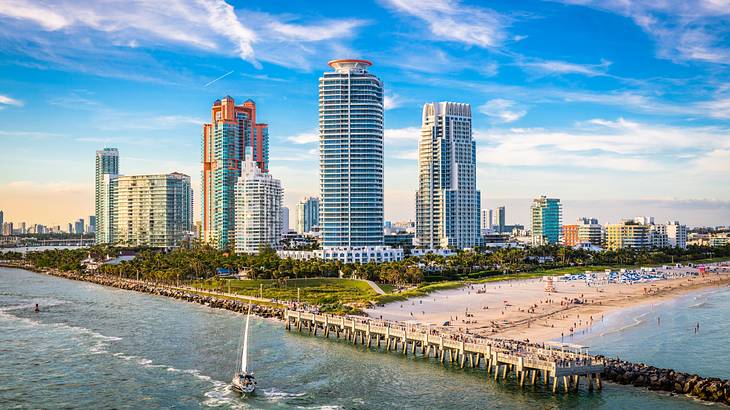 Florida is known for its great weather, beautiful coastline, and numerous historical, cultural, and natural landmarks. Some of the most famous landmarks in Florida include the Florida Reef, Fort Zachary Taylor, and the Kennedy Space Center.
To discover all the amazing things to see in the Sunshine State, read on for 35 famous places in Florida to visit!
35 Famous Florida Landmarks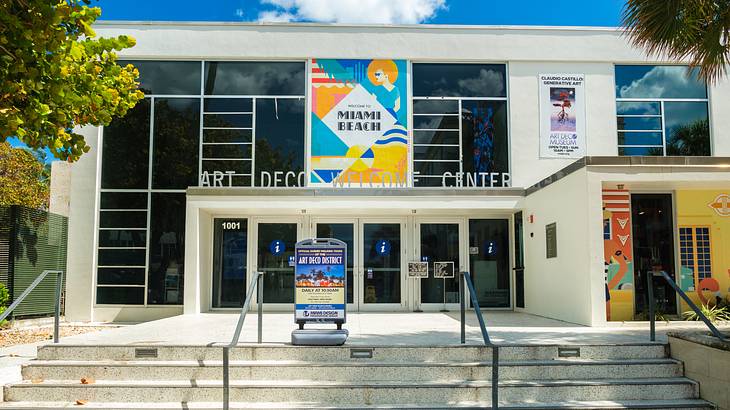 Art Deco Historic District
Miami Beach's Art Deco Historic District is home to the nation's largest collection of Art Deco buildings. The area is one of the most artistic famous attractions in Florida and comprises around 800 structures from the 1920s and 1930s.
Taking a walking tour in the Art Deco District is a great way to learn more about the area. Be sure to add a trip to the Art Deco Welcome Center to your Miami itinerary too!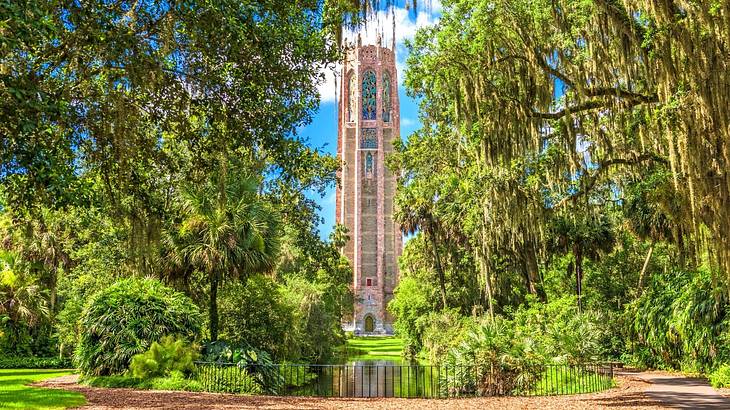 Bok Tower Gardens
Known for its scenic landscapes and architecture, Bok Tower Gardens offers a great escape from city life. The 250-acre garden and bird sanctuary was designed by Frederick Law Olmsted Jr and features tree-lined paths and pretty floral displays.
You can also view the renowned Singing Tower, which stands at 205-feet tall. Additionally, the area is home to the Pinewood Estate mansion, where you can travel back in time to get a glimpse of life in the 1930s.
Castillo de San Marcos National Monument
Castillo de San Marcos National Monument is a Florida landmark that was built in 1695. The Spanish constructed it in St. Augustine to defend Florida and the Atlantic trade route.
It is also the oldest stone fortification in the United States and was eventually decommissioned as a military site in 1933. Today, the site acts as a record of more than 450 years' worth of history.
Crystal River National Wildlife Refuge
Established in 1983, Crystal River National Wildlife Refuge was created to protect the Florida manatee. These creatures are so important to the state that the Florida nickname, the Manatee State, is well-known by locals.
The refuge features the Three Sisters Springs, an undeveloped and preserved habitat located in Kings Bay. The spring serves as a habitat for more than 600 manatees.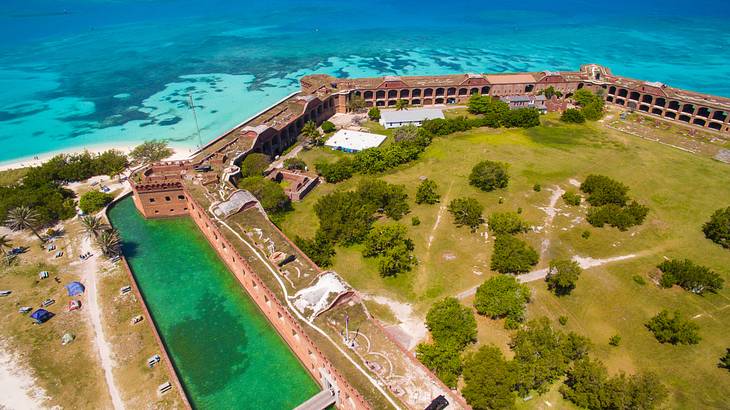 Dry Tortugas National Park
Dry Tortugas is one of the best national parks on the East Coast and is also UNESCO World Heritage Site. According to the national park service, it is considered one of the most challenging National Parks in America to reach.
You will require either a boat or a seaplane to access the park. Nevertheless, if you can reach the attraction, it is well worth it to appreciate this stunning natural landmark.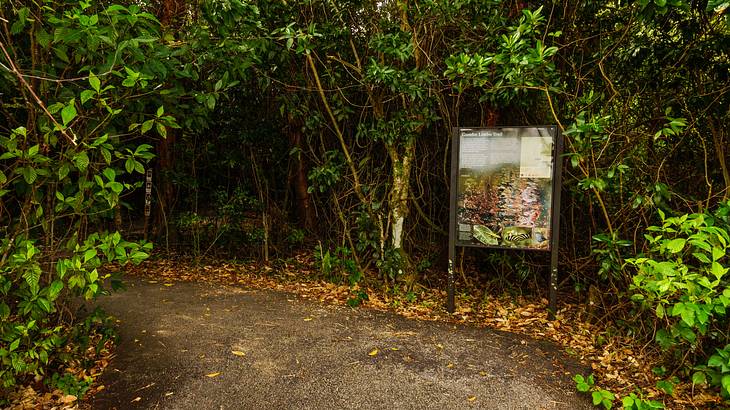 Everglades National Park
A fun fact about Miami is that it's bounded by two national parks, Everglades National Park and Biscayne Bay National Park. The former also happens to be one of the most famous landmarks in the world.
Conveniently located about an hour from Downtown Miami, Everglades National Park welcomes more than a million people every year. The wetland attraction and world heritage site offers a distinctive ecosystem of mangrove forests and freshwater prairies.
It's also home to various animal and plant species, like more than 360 bird species and 70 types of fish. You will most likely spot an alligator on the water's edge too!
Florida Panther National Wildlife Refuge
Located in the Big Cypress Basin and established in 1989, Southwest Florida's Florida Panther National Wildlife Refuge protects the primary habitat of endangered Florida panthers.
If you decide to visit this American landmark, you'll be able to hike multiple trails through scenic grasslands. Many visitors also enjoy bird watching here. While Florida panther sightings are unlikely, you may spot one of these stunning cats.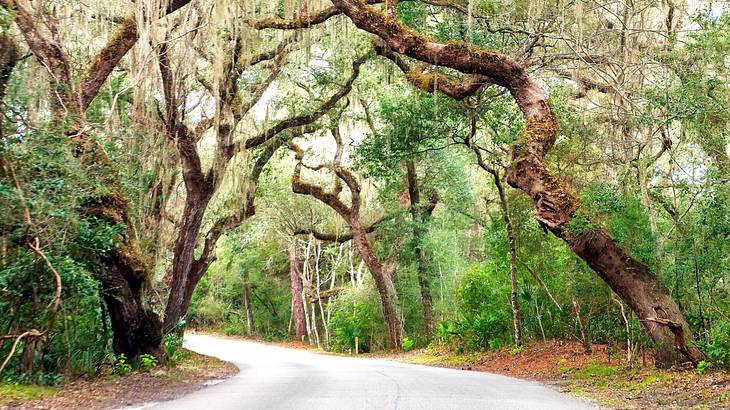 Fort Clinch State Park
Fort Clinch State Park is a 1400-acre park that offers picturesque views of maritime hammocks and huge arching live oaks. This outdoor area is an ideal place to spend the day in the fresh air. Things to do include hiking, biking, and spotting wildlife, like gopher tortoises and painted buntings.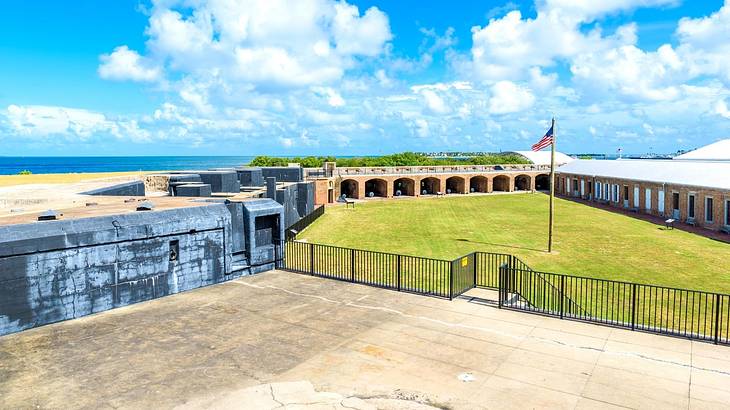 Fort Zachary Taylor Historic State Park
One of the most interesting attractions in Key West is the Fort Zachary Taylor Historic State Park. The site features a fort that was constructed in 1845 and was used by troops during the Civil War.
Along with exploring the grounds and admiring the surrounding ocean views, you can see historical re-enactments every third weekend of the month. If you are fascinated by US history, a trip to Fort Zachary Taylor must be included on your Key West itinerary!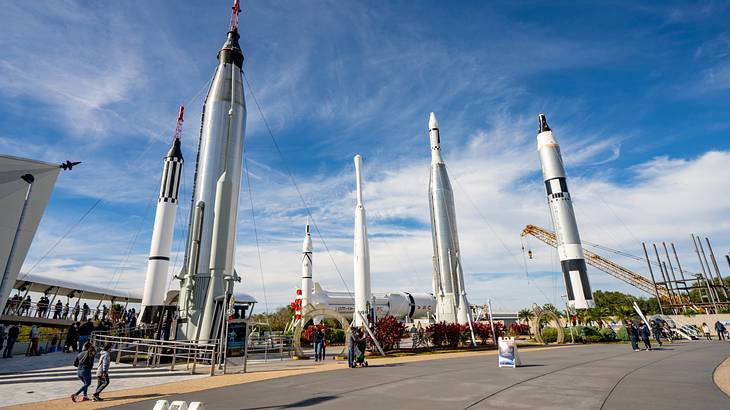 Kennedy Space Center
The Kennedy Space Center serves as one of NASA's ten launch centers. It is located on Merritt Island, Florida, about 45 miles east of downtown Orlando.
The renowned space center highlights the history of space exploration and has fun and interactive attractions suited to all ages. A fun Florida fact about the Kennedy Space Center is that the Apollo 11 Mission was launched from here.
So, if you're planning an Orlando itinerary, be sure to include a trip to this fascinating educational landmark.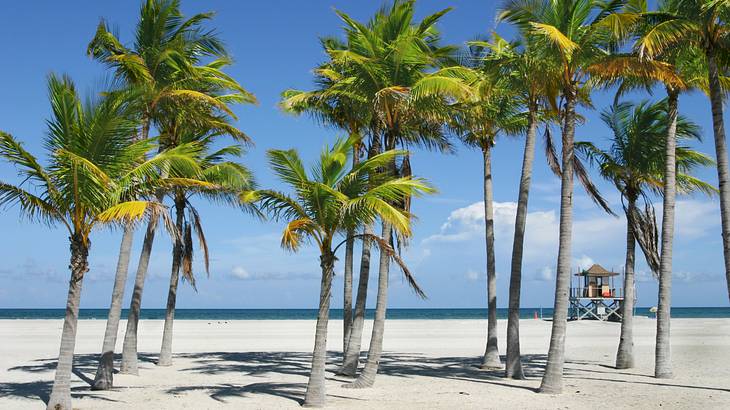 Miami Beach
Stylish Miami Beach offers visitors more than just sun, sand, and sea! It is home to unique architectural buildings, world-famous nightlife, and art galleries.
You can also benefit from luxury hotels, high-end dining experiences, and designer shopping outlets. The area is especially well-suited to couples visiting Miami due to the many romantic ocean-front eateries and bars found in Miami Beach.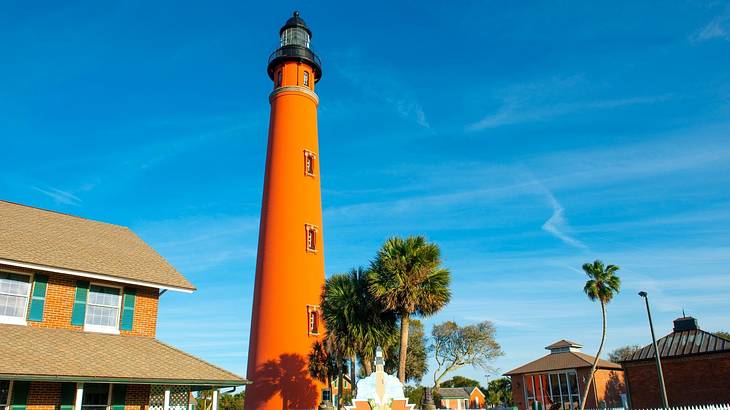 Ponce de Leon Inlet Lighthouse & Museum
Standing at 175 feet high and featuring 203 steps, the Ponce de Leon Inlet Lighthouse is the tallest in Florida. The lighthouse and museum are just ten miles south of Daytona Beach, making it easily accessible for most travelers.
At the lighthouse, you can take a self-guided tour or sign up for a guided tour to get the most out of your visit.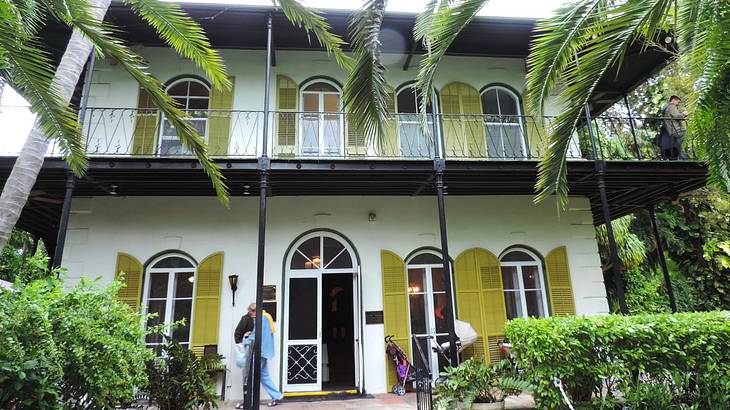 The Hemingway Home and Museum
The Hemingway Home is where Ernest Hemingway lived during much of his career. The iconic author also wrote about 70 percent of his life works here. Today, the residence is a museum that documents Hemingway's life and works.
Cat-lovers may want to plan a visit to this site too! A fun Key West fact relating to the home is that around 60 Polydactyl (six-toed) cats live there, all of which are relatives of Hemingway's cat called Snow White.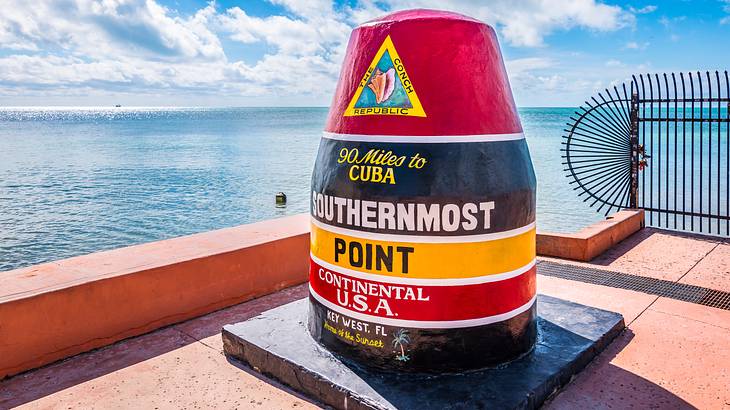 The Southernmost Point of the Continental U.S.A.
One of the best free things to do in Key West is seeing the Southernmost Point of the continental United States. Located between Southhead Street and Whitehead Street, the spot is marked by a painted buoy that sits next to the ocean.
Established as a tourist attraction in 1983, the Southernmost Point is one of the most visited and photographed attractions in the United States. Having survived various hurricanes, this landmark deserves a visit!
Walt Disney World Resort
You can't have a list of Florida's tourist attractions without including "The Happiest Place on Earth!" The Walt Disney World Resort in Orlando is home to four theme parks and two water parks. Things to do here include going on rides, meeting characters, and staying in Disney-themed hotels.
If traveling to Orlando with kids allowing them to experience the magic of Walt Disney World Resort is a must! If you're all grown up, that doesn't mean you have to miss out, though. Exploring Downtown Disney also makes for a great Orlando date idea!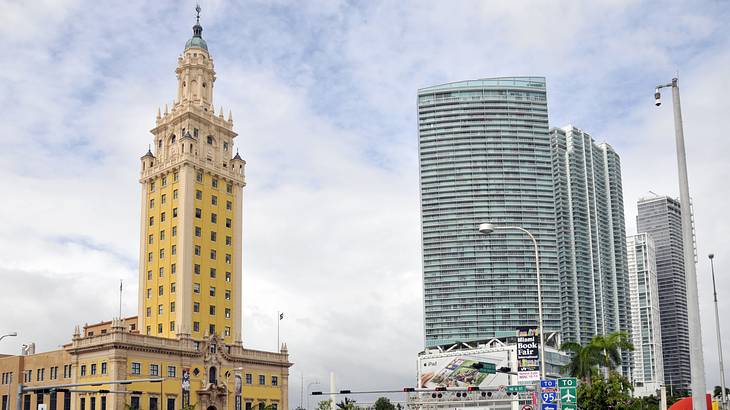 The Freedom Tower
The Freedom Tower is a renowned Miami landmark that was designed by Schultze and Weaver in 1925. One of the tower's most interesting uses was as an immigration center for Cuban immigrants in the 1960s.
Today, the tower houses a contemporary art museum and serves as a central office for the art school at Miami Dade College.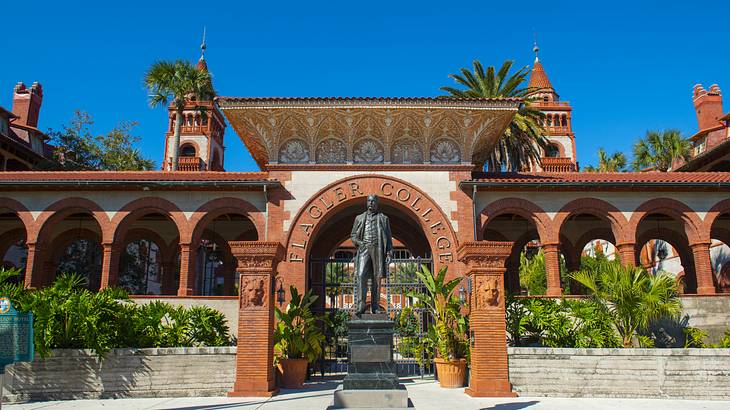 Hotel Ponce De Leon
Also known as The Ponce, Henry M. Flagler built this luxury hotel in St. Augustine, Florida, in the 1880s. The Spanish Renaissance-style hotel was the first of this type in the area. It was also one of the first buildings in the country wired for electricity.
Today, the original hotel building acts as part of Flagler College and is also one of the must-see historical places in Florida.
Mud Lake Canal
Located near the town of Flamingo, Florida, the Mud Canal is a prehistoric long-distance canoe canal. Interestingly, the canal was added to the National Register of Historic Places in 2006. Stretching for 3.9 miles, this landmark is also Florida's longest known prehistoric canal.
Pelican Island National Wildlife Refuge
Pelican Island National Wildlife Refuge was first inhabited by the Ais people around 2000 BCE. Centuries later, in 1903, President Theodore Roosevelt designated it the nation's first national wildlife refuge to protect nesting birds.
Today, the refuge is one of the most well-known natural historical sites in Florida. Wildlife to see when visiting includes green sea turtles, Florida manatees, wood storks, and tricolor herons, which are federally protected.
Governor Stone
Governor Stone is a ship, or "schooner," built in the late 19th century. The ship was constructed in Mississippi but was moved to Florida years later.
It also holds the title of being the only two-masted coasting cargo schooner built on the Gulf Coast of the United States. You can visit the schooner at Saint Andrews Marina in Panama City, Florida.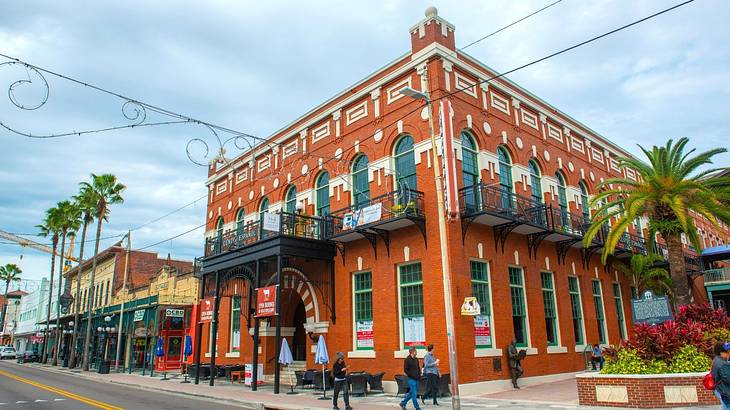 El Centro Espanol de Tampa
This historic building was built in the early 1900s as a cultural clubhouse in the Ybor City neighborhood of Tampa. El Centro Espanol de Tampa is a distinct structure built from red brick that now serves as a shopping and entertainment complex. The building also houses some great Spanish and Mexican-style restaurants.
Dudley Farm Historic State Park
Dudley Farm Historic State Park comprises a working farm, originally constructed between the 19th and 20th centuries. The farm has eighteen buildings and was operated by the Dudley family for three generations.
This educational park offers visitors an insight into rural life in the late 1800s, and you can even see staff dressed in period clothing. You'll also be able to tour the farmhouse buildings that still contain all the original furnishings.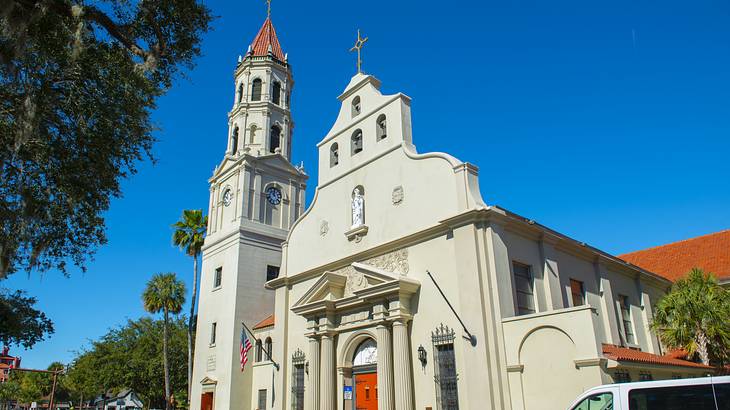 Cathedral Basilica of St. Augustine
The Cathedral Basilica of St. Augustine was the first Catholic parish in the United States and the oldest church in Florida. This beautiful cathedral, built in the late 1700s, features painted ceilings, gold details, and a historic pipe organ.
Cathedral Basilica of St. Augustine is undoubtedly one of the most important places in Florida and is a must-visit attraction if in the city of St. Augustine.
Fort King National Historic Landmark
Fort King National Historic Landmark is the site of a former U.S. military fort that was constructed in 1827. The fort was named after Colonel William King, a military commander and governor of Florida from 1818 to 1819.
During a visit to the fort, you'll be able to view the old military buildings and learn more about them. You can also watch historical videos. Some scenic trails circle the grounds too.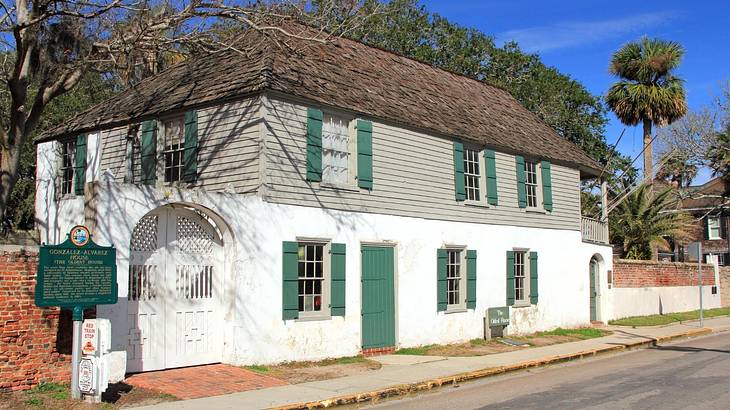 The Gonzalez-Alvarez House
The Gonzalez-Alvarez House is the oldest house museum in Florida and is operated and owned by the St. Augustine Historical Society.
Inside you will find a history museum, elaborate gardens, a historic map gallery, and a colonial kitchen. It is the perfect place to learn more about Florida's history, especially relating to the city of St. Augustine.
Zora Neale Hurston Home
The Zora Neale Hurston House is named after the well-known anthropologist, writer, and filmmaker. Hurston lived at the home in Fort Pierce, Florida, from 1957 until 1991, when she passed away.
The quaint museum has displays relating to Zora Neale Hurston's life and works, plus those on Eatonville, a town she lived in and frequently wrote about.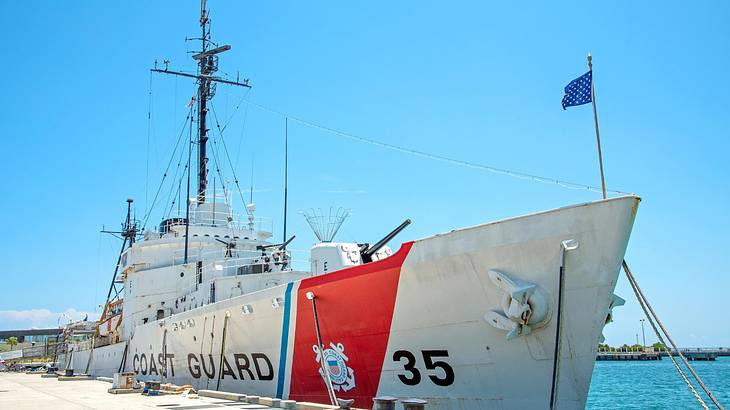 U.S. Coast Guard Cutter Ingham Maritime Museum
The USCGC Ingham is a warship that served the nation from 1933 to 1988 and was used in WWII and the Vietnam War. Today, the ship houses a museum with exhibits on United States military history, especially naval history.
Aside from its historical significance, you can enjoy one of the best sunset views in the state from the U.S. Coast Guard Cutter Ingham Maritime Museum.
The Maple Leaf Shipwreck
Located in the St. Johns River in Jacksonville, Florida, the Maple Leaf Shipwreck is a paddlewheel steamship that became a National Historic Landmark in 1994. This Jacksonville landmark was previously used as a transport vessel to take Union troops to Virginia.
The wreck is well preserved and is one of the most complete Civil War shipwrecks to be found. More than 3,000 artifacts have also been recovered from it, which can be seen at the Jacksonville Museum of Science and History.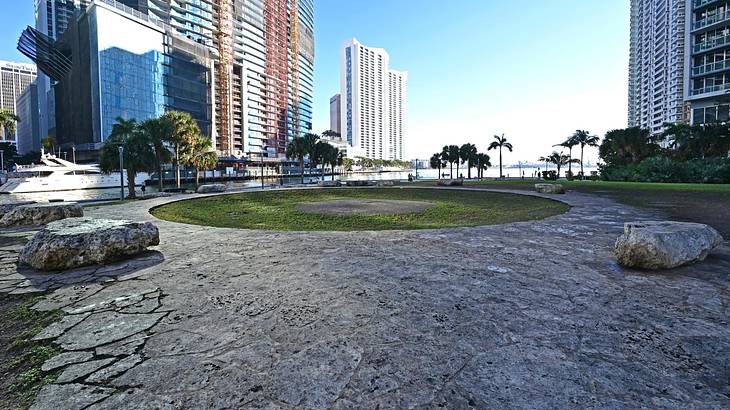 Miami Circle at Brickell Point Site
Located in Downtown Miami, the Miami Circle is an archeological site that comprises a perfect circle and measures 38 feet. This landmark is the only known prehistoric permanent structure cut into the bedrock of the Eastern United States. The site is believed to be anywhere between 1,700 to 2,000 years old.
The Norman Film Manufacturing Company
The Norman Film Manufacturing Company, also known as Norman Studios, was founded in 1916 by Richard Edward Norman. The studio was known for creating silent films featuring African American actors as the protagonists, which was a first for the era.
The studio produced various feature films and short films, with The Flying Ace being its most notable work. The film studio has since become a museum and was declared a National Historic Landmark in 2016.
Okeechobee Battlefield
Okeechobee Battlefield is the site of one of Florida's most significant battles of the Second Seminole War. The Battle of Okeechobee was fought on Christmas Day in 1837 and was a turning point in the war. Over 1,000 U.S. soldiers and hundreds of Seminole and Miccosukee warriors fought.
When visiting Okeechobee today, you can tour the 640-acre site and learn more about the battlefield's significance.
Gulf Islands National Seashore
The Gulf Islands National Seashore comprises the Gulf of Mexico barrier islands between Florida and Mississippi. This protected area is home to a vast array of wildlife, including some endangered species.
Creatures to spot include dolphins, turtles, and stingrays. Along with nature viewing, visitors can enjoy water activities and camp in the area surrounding the seashore.
The Devil's Den
The Devil's Den is a prehistoric spring formed after an underground spring's roof buckled. The cave is now privately owned, with scuba diving tours offered in its warm, crystal-clear waters.
If you go on a dive, you will be able to see ancient rock formations and many fossils that date back to the Pleistocene Age.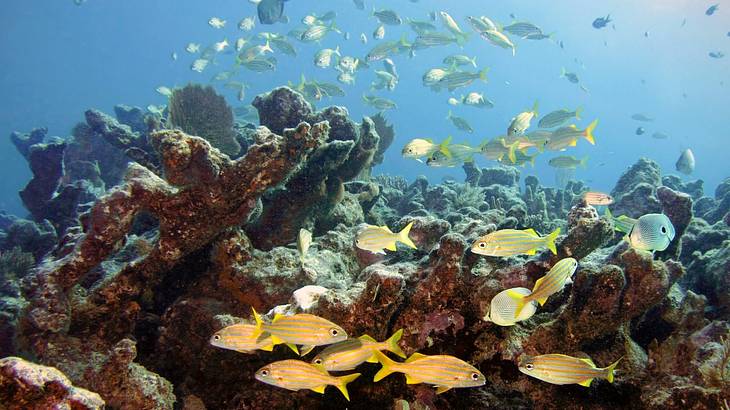 The Florida Reef
The Florida Reef is North America's only barrier reef and is part of the Florida Keys National Marine Sanctuary, which protects around 6,000 aquatic species. Creatures that live on the reef range from fish and jellyfish to sea turtles and lobsters.
It is also home to more than 50 kinds of coral and spans 360 miles from Dry Tortugas to St. Lucie Inlet. Sadly, the reef has lost around 90% of its coral coverage due to hurricanes and the effects of global warming.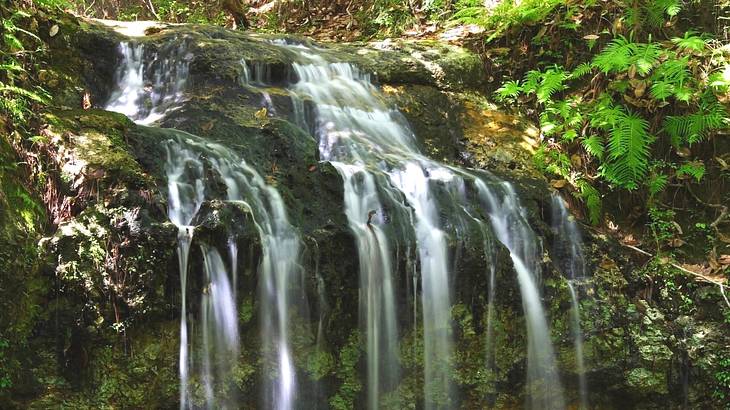 Falling Waters State Park
Cascading into a fern-covered chimney sinkhole that leads to underground caves, Florida's highest waterfall is a unique natural landmark. Due to being such an important feature, the government created Falling Waters State Park for its protection in 1962.
Within the park, you will find a variety of plants and animals, plus hiking trails. Of course, you can also view the stunning 73 feet tall Falling Waters Falls.
In Summary
Visiting these 35 popular landmarks in Florida will allow you to learn about the state's historical background and cultural diversity.
With places of interest found across the Sunshine State, you're guaranteed to be close to at least a few of these famous sites no matter which part of Florida you head to.
---
---
Want to keep exploring?
Subscribe for discounts on tickets and hotels and our latest guides.
Thank you for subscribing
We will be in touch soon with discounts on tickets and hotels and our latest guides.
Want to keep exploring?
Subscribe for discounts on tickets and hotels and our latest guides.
Thank you for subscribing
We will be in touch soon with discounts on tickets and hotels and our latest guides.
Related Articles